Sony SmartEyeglass Developer Edition on sale, Google Glass alternative
Sony has launched its SmartEyeglass Developer Edition.
Published Tue, Feb 17 2015 11:49 AM CST
|
Updated Tue, Nov 3 2020 12:09 PM CST
Sony has announced its SmartEyeglass Developer Edition is available for pre-order in the UK and Germany, with sales opening up in the United States, Japan, France, Belgium, Sweden, Netherlands, Spain and Italy beginning next month.
The hands-free device superimposes images into the wearer's vision range, with Sony hoping it will be able to drive interest in the workplace. The company also was careful to create a more aesthetically pleasing product than Glass, which drew a high amount of criticism from potential wearers.
SmartEyeglass also uses a 3-megapixel CMOS image sensor, gyro, accelerometer, electronic compass and brightness sensor - paired with GPS data from a smartphone - to allow custom data to be shared with the wearer.
This could be a good time for Sony to launch its developer edition product, as Google has taken its Glass AR wearable back to the drawing board. The SmartEyeglass Developer Edition is priced at $840, a significantly lower price than Google Glass when it first launched.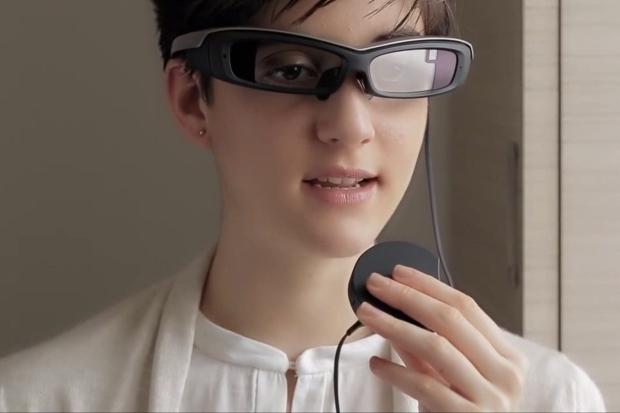 Related Tags