Watch this amazing Boeing 737 RC model plane take off, fly, and land
Stunning demonstration video shows Boeing 737 model remote controlled aircraft fly around room and finish off with perfect landing.

Published Thu, Feb 12 2015 8:39 AM CST
|
Updated Tue, Nov 3 2020 12:10 PM CST
We just stumbled upon this amazing video on Facebook showing a demonstration of a model remote controlled aircraft flying around a display room in Hong Kong in tune to "Adiemus" by Enya. It's really quite amazing.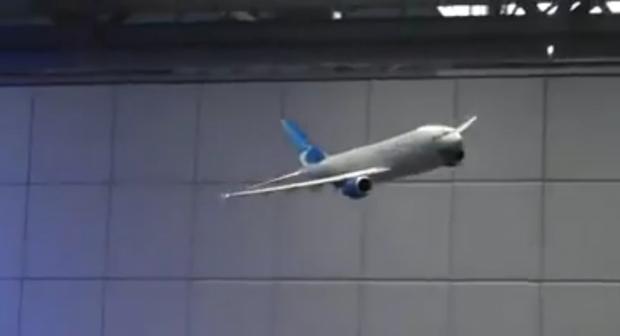 Some commenters questioned how the model aircraft could stay in the air given its speed. We're not sure on the exact speed its traveling, but it wouldn't be much more than 5 - 10 KM/h at a guess. Possibly the model is filled with helium to help keep it afloat in flight. As for what's powering the plane, we're not sure on that either, but various commenters suggest that they are in fact tiny jet powered engines.
Whatever the actual details, we know one thing for sure - we want one!
Related Tags