Intel CFO says Apple needs its processors to stay ahead of competition
Intel CFO: "Apple is a great partner of ours" and with their technology, they're "enabling them to do great Apple products"

Published Sun, Feb 8 2015 10:29 PM CST
|
Updated Tue, Nov 3 2020 12:10 PM CST
Apple and Intel have been partnered together for a while, ever since Steve Jobs announced that Mac systems would use Intel processors back in 2005.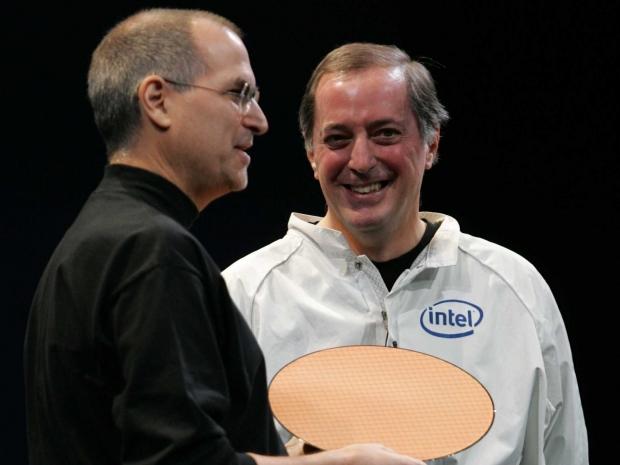 At the time it was quite the shock, as Intel was the biggest chipmaker that made processors for PCs that ran Windows, and Microsoft were Apple's biggest enemy at the time. The tides have changed however, as Google was simply a search engine at the time, but they are now Apple's biggest competitor by far. Well, during an interview with Business Insider last week, Intel CFO Stacy Smith talked about how Intel is so far ahead of the competition, that when it comes to PC processors that Apple uses, the company has no choice but to use its CPUs.
Smith said: "Apple is a great partner of ours. Like Intel they like bringing really cool stuff to the market... As long as we're bringing great technology to the marketplace, we're enabling them to do great Apple products". Smith continued: "Our leadership over the rest of the industry is extending. We're not delayed relative to the industry. We're actually ahead of the industry". Smith also added: "For a customer like Apple you'd have to take a big step off performance to step off our architecture. That is what in essence enables us to win across different customers".
What will be more interesting, is how these relationships will change, and how the competitors to Apple will shift and change over the years to come.
Related Tags