Advertisers trying to pay Adblock Plus to stop blocking ads
Microsoft, Google and Amazon want to offer up some cash to stop Adblock Plus from blocking their ads.
Published Mon, Feb 2 2015 3:28 PM CST
|
Updated Tue, Nov 3 2020 12:10 PM CST
Major advertisers such as Microsoft, Google and Amazon have secretly entered negotiations to pay Adblock Plus to stop blocking ads from their advertising networks. Eyeo, which makes Adblock Plus, said the free extension has more than 50 million monthly active users and has been downloaded more than 300 million times.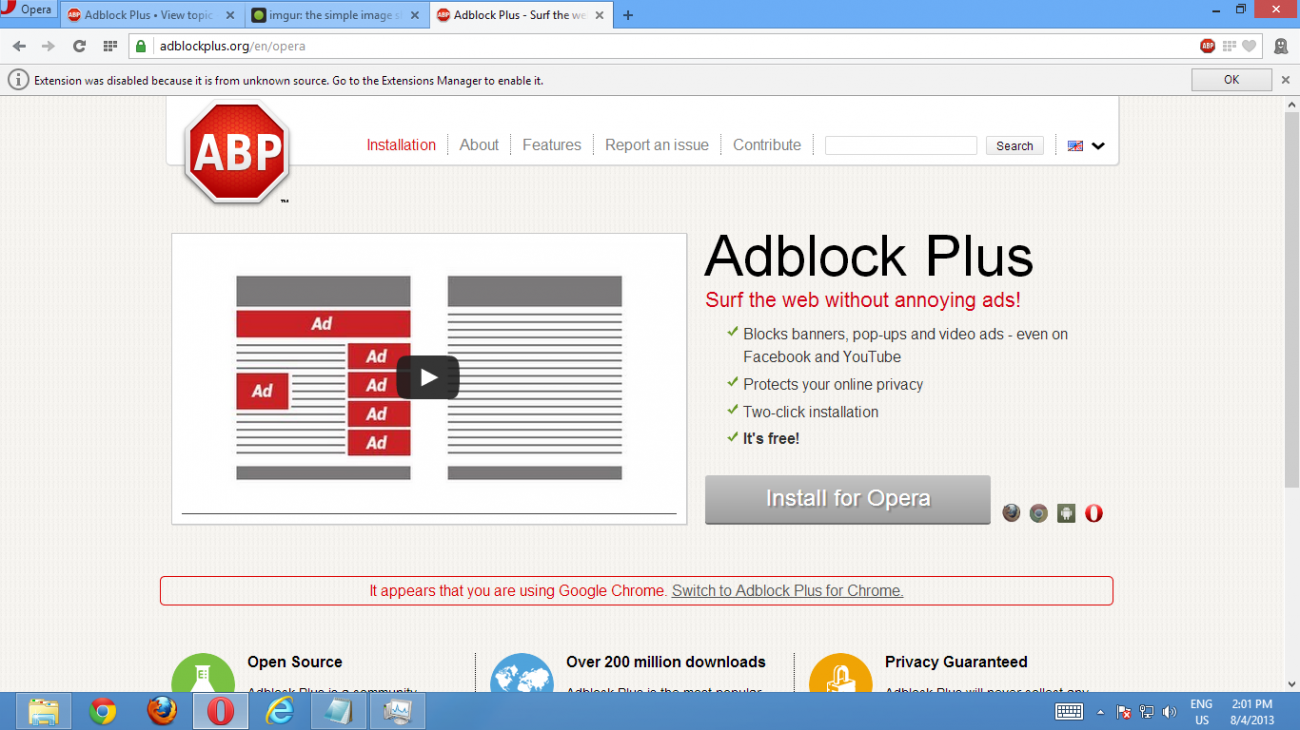 Non-intrusive advertisements could be added to an Adblock whitelist so they will not be blocked - which is how Eyeo makes money - and larger advertisers will certainly have to pay.
"Microsoft will always give consumers choice when it comes to advertisements," according to a statement Microsoft issued to the Financial Times. "We are committed to working with partners who share our vision for relevant, impactful brand interaction and respect the integrity of consumer choice."
The online advertising market is valued at $120 billion, and it looks like a few of the leading companies are feeling threatened by free ad-blocking solutions.
Related Tags