UPDATE: CS:GO player GMX claims ScreaM didn't throw the match
Robin "GMX" Stahmer speaks up - claiming ScreaM was not involved in any plan for match-fixing.
Published Mon, Feb 2 2015 12:53 AM CST
|
Updated Tue, Nov 3 2020 12:10 PM CST
We recently published an article stating that former-Epsilon CS:GO team member Robin "GMX" Stahmer dug up some dirt on his ex-team mates - claiming that they threw a match on purpose in order to win in-game items in a bet against themselves on CSGOLounge.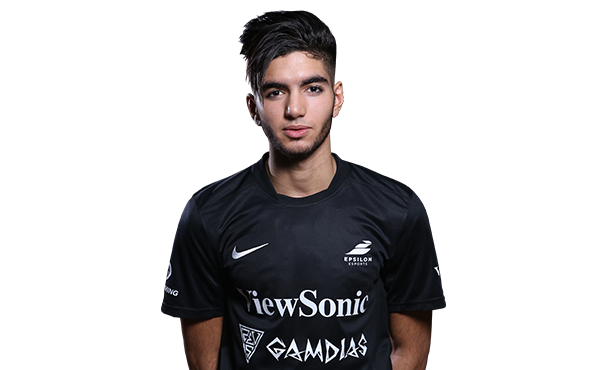 Stahmer has taken to Facebook, explaining how he believes that his former teammate Adil "ScreaM" Benrlitom wasn't involved in the scandal - stating "I did this under anger, and in this act, I forgot to say that my former team mate ScreaM, didn't know about this throw. I've talked a bit with Adil [ScreaM], and in my anger, I forgot he didn't know about it. I don't know yet if they told him about it or not, but I didn't."
Stahmer went on to express his sympathy and regret, stating "I want to apologize toward the community, and toward ScreaM who doesn't deserve all this hate."
Valve has explained their harsh stance on match-fixing and betting scandals, joining almost-all major tournament providers across the globe in banning a bunch of American and Canadian CS:GO players for throwing a match and benefiting around $10,000 worth of in-game skins through the process.
Benrlitom is an extremely high-profile player and often regarded as one of the best in the world. If found guilty he (and his teammates) are likely to suffer the same life-long ban as per their American and Canadian friends. Their sponsor, Epsilon, has officially suspended all players involved until the allegations by Stahmer are settled.
Meanwhile, Benrlitom took to Twitter in order to reassure his fans that there is nothing to be worried about.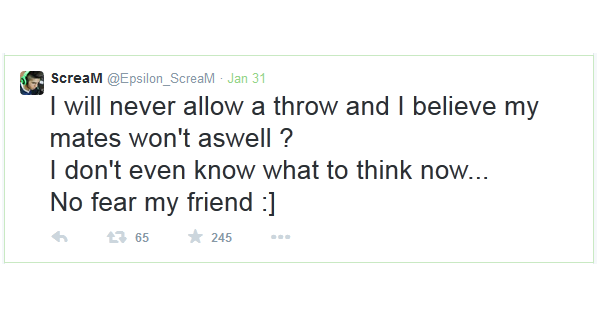 Related Tags