Banned canadian CS:GO professional Joshua 'steel' Nissan speaks up
Banned Canadian CS:GO professional player Joshua 'steel' Nissan speaks up - issuing a public statement on his Facebook fan page.
Published Fri, Jan 30 2015 8:34 AM CST
|
Updated Tue, Nov 3 2020 12:10 PM CST
The former iBUYPOWER CS:GO professional player and current banned member of the match-fixing and betting ring scandal Joshua 'steel' Nissan has issued a public statement and apology on his public Facebook page.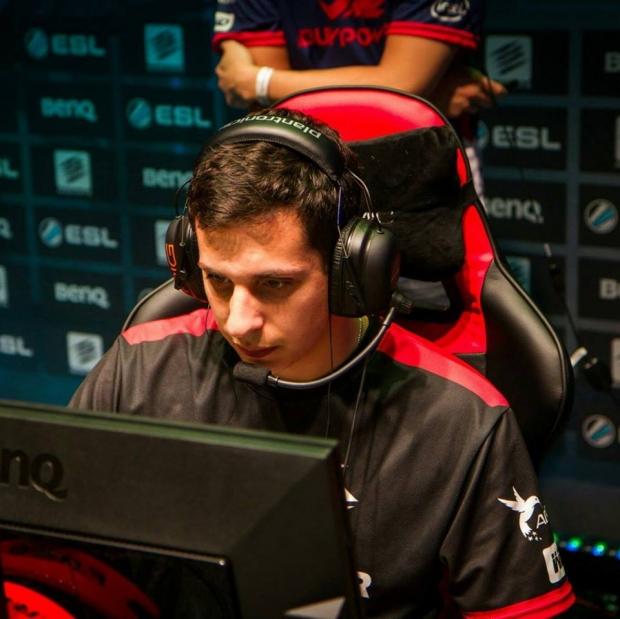 In this statement he highlighted his disappointment in his actions, the good times while competing in various CS:GO tournaments and some of his plans for the future. He's currently planning to stream his public matchmaking game-play through Twitch.TV, alongside commenting that "I am still a host of knowledge about Counter-Strike. I will try to make all of this information available to everyone for free. It's the least I can do."
Many enraged members of the public have decided to boycott all of Nissan's content, further naming him as "Steal".
His full statement reads:
I have spent some time thinking about how I wanted to word a statement that would best portray my feelings & emotions towards my actions but also in a way that doesn't seem fake, cheap, or disingenuous.

First and foremost, I would like to apologize to the community for the set back and embarrassment I've caused to the game, and to my fans.

Additionally, I would like to apologise directly to Richard Lewis. He was an old friend and provided me a place to sleep and play games rent free when I was homeless. He stuck his neck out for me and I couldn't give him the decency to own up to my actions. We have confided in each other many secrets to which we still possess to this day, but I was afraid of what he would do with the information as a journalist.

Out of all of the players on the team, Skadoodle was the only one with enough integrity to not accept any skins. Unfortunately I did not have the same integrity as I was at a weakened emotional state at the time having just lost at a major CS:GO event and having decided that I was going to quit the team. I do not know whether I did not profit off of the scandal or if I've only convinced myself of this, but looking back at my trade history, I can see a net of -1 skin directly from the ordeal. It was never a plan for me to get rich quick.

The part of the situation which hurts the most is the amount of time, money, and energy I have put into building the NA community since CS:S through various ways including funding teams to go to events out of pocket, creating a website with free content including match commentaries, tips & tricks, demo reviews, shoutcasts, and more. I never made a profit from any of this content and I did not make a profit from paying for teams to go to LAN events. Everyone was quick to forget all the good I had done. The longer I stayed in this community, the more I ended up getting burned by it to the point that I stopped putting in so much time, effort, and energy. I stopped looking at the game with defined moral values and I in turn exploited it where I could. But even if I was getting burned by the community, it still doesn't make what I did right, or acceptable.

Somewhere along the lines I lost perspective of everything and stopped seeing everything black & white. At the start of this new year I had big plans for making CS:GO bigger in NA and was eager to put the work in to see it happen. I wasn't proud of my past decisions but it had happened and I had to move on.

Now I am at the point where everything that I worked hard for has been taken away. I was hurt more than everyone else by the punishment but that is something I have to deal with for the rest of my life.

I am still a host of knowledge about Counter-Strike. I will try to make all of this information available to everyone for free. It's the least I can do. People will try to boycott my content, and I understand this. I will continue to stream and endure. I wasn't in CS for money. I played and competed because I loved the game. Everyone who knew me before 2013 knows this. What I am today is not what I used to be. I hope I can again change into the person I once was. I hope in time everyone can be the supporters of me that they once were.

I've lied to myself about what happened and in effect I've lied to my friends, family, and supporters. I'm still grasping the severity of the situation and working to rectify it. In time I hope that in time I can be remembered for what I've given to the community and not what I've taken from it.
Related Tags