Clean builds be gone, this system is a mess of awesome
Love it or hate it - This skeleton case build is out-there, crazy-colored and different to the current modding trend.
Published Mon, Jan 26 2015 5:35 AM CST
|
Updated Tue, Nov 3 2020 12:10 PM CST
Made known to us by Jaiyen Watercooling, this build brings back some old modding trends in style - a slew of colors, components and modifications.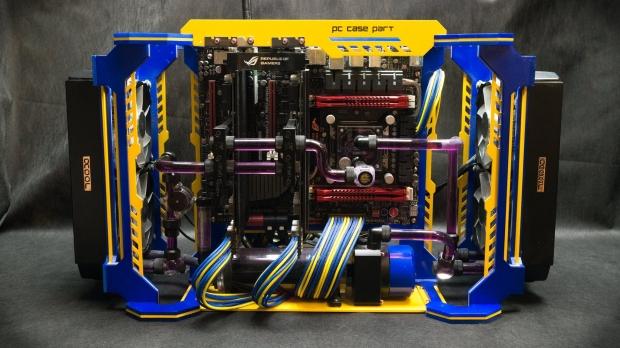 It seems the current trend is to create cases that are spacious, space-age looking and extremely simplistic - so here's something a little different. Looking messy and unorganized at first glance, the reason we like this case is because it's different. Offering SLI ASUS video cards, a full watercooling setup and what seems to be four sticks of Hyper X DDR3 RAM - this case looks more awesome every time you take a glance.
We admit, it's certainly a love or hate thing. Sending this to a few modder and gamer friends of mine, I've gotten some extremely mixed reactions as to the color scheme and styling - what do you think?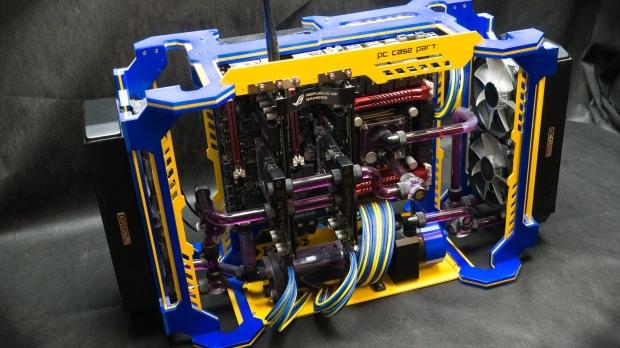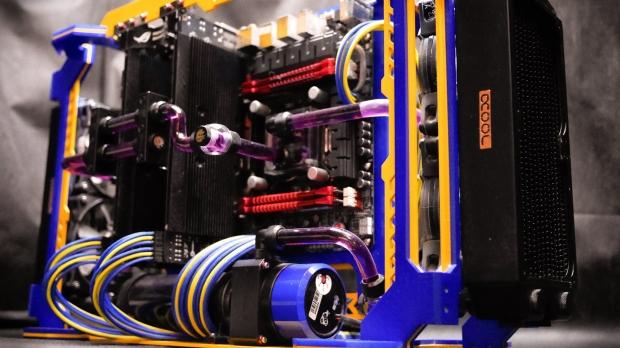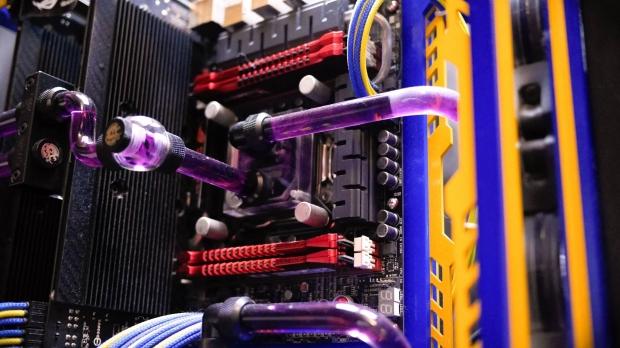 Related Tags