Windows 10 Preview build 9926 with Cortana, and more is now available
Microsoft makes its latest Windows 10 Preview build 9926 available, including Cortana and all the other bits and pieces it showed off last week.

Published Sat, Jan 24 2015 10:19 PM CST
|
Updated Tue, Nov 3 2020 12:10 PM CST
It was only last week that Microsoft was showing off the latest build of Windows 10, but the company has just made this version of its upcoming OS available to all. During the event, we found out about the awesome look AR headset HoloLens, and that DirectX 12 will be an exclusive to Windows 10.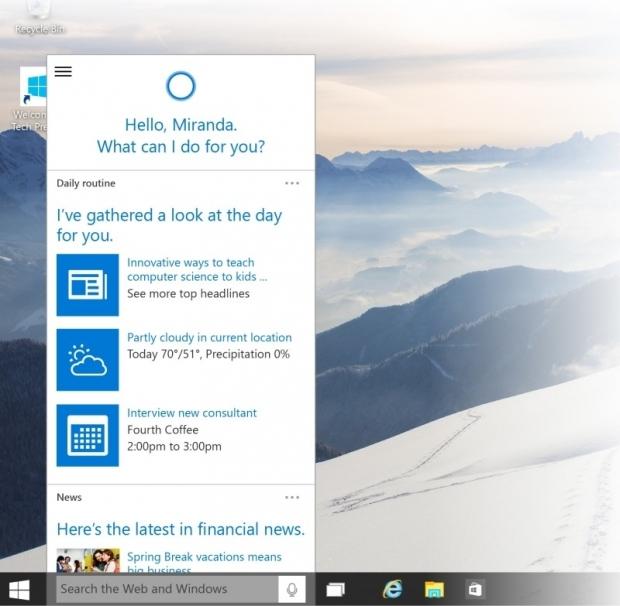 The January Technical Preview build - 9926 - is now out, and includes total Cortana integration. Microsoft's virtual assistant will hang out on the taskbar, helping users search for apps, settings, files and more across the Internet. The revised Settings menu has also had some work done to it, bringing it into line with the look of the Control Panel.
Microsoft has also baked in the new Photos, Maps and Xbox applications, as well as a look at the Windows Store Beta. Minor changes have sneaked into the new build according to insiders, with a bug in the keyboard lights not working for Caps/Num/Scroll lock, now being fixed in the latest build. One of the bigger parts of the new build of Windows 10 that is missing is Internet Explorer's replacement, Spartan. Another is the new Music Locker feature, which is based on the company's OneDrive service.
Related Tags