How high can you stack? HAF stacker mods build in popularity
The Cooler Master HAF mods are stacking up, check out this amazing brushed aluminum example.
Published Wed, Jan 21 2015 5:34 PM CST
|
Updated Tue, Nov 3 2020 12:10 PM CST
Not long ago, we covered GGF LAN and their Cooler Master HAF stacker monster-mash, packed with GTX 780's in SLI and tied in with a ASUS Maximus VI Formula motherboard. Just when you thought it couldn't get any more impressive, take a look at this amazing build by 'Corsaronero333'.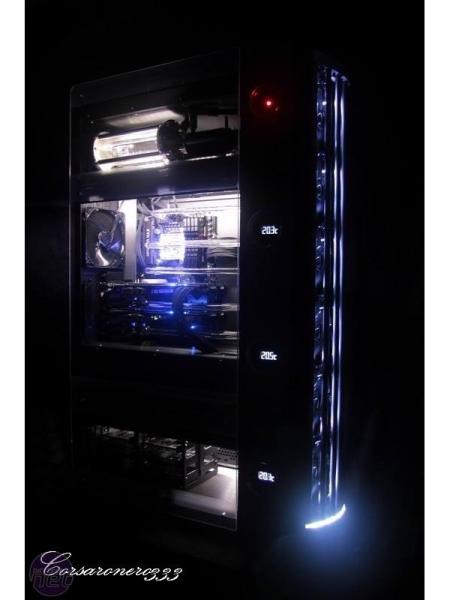 Also featuring a 7-series NVIDIA video card, this heavily modified build also packs a fully custom liquid cooling setup and a front panel design that looks like a space-age futuristic fan. Topped off with a brushed aluminum exterior, there really isn't much more to say about this case - just let the pictures blow you away.
The full specification list is as follows:
CPU: Intel I7-4790K
Case: Cooler Master HAF STACKER
Mobo: MSI Z97 MPOWER MAX AC
VGA: MSI GeForce GTX 770 LIGHTNING*2
RAM: Kingston
SSD: Kingston HyperX 3k
Water Cooling: EKWB
Fans: Aquatuning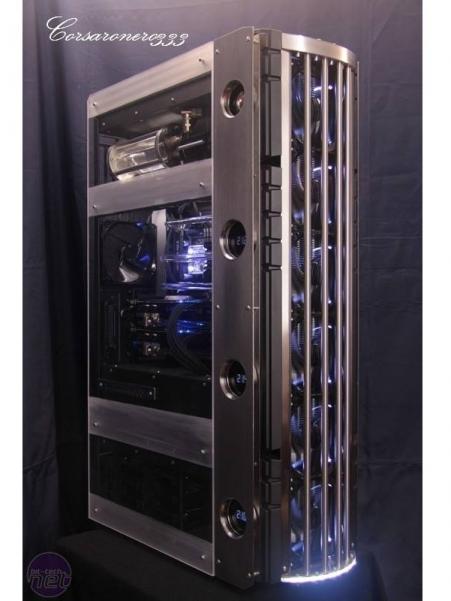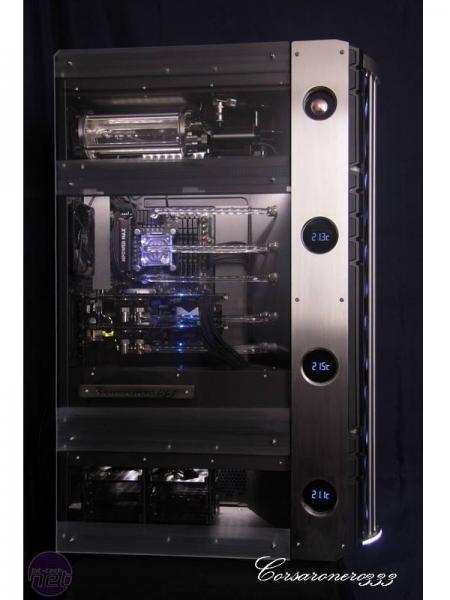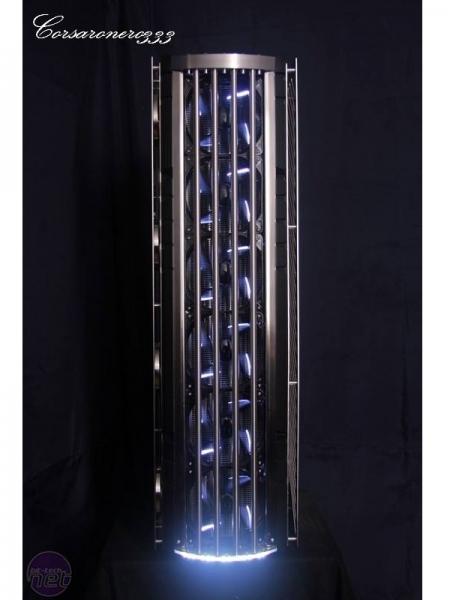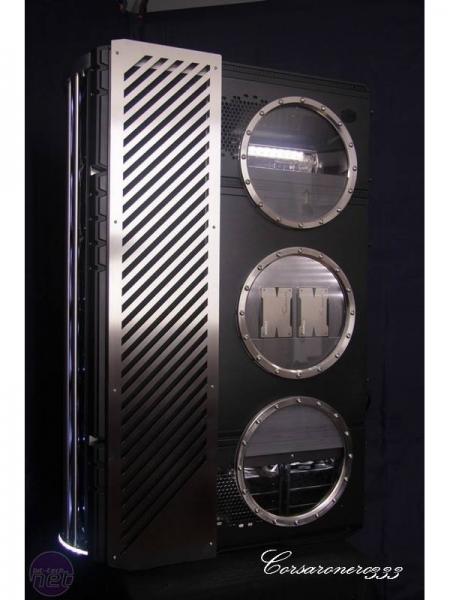 Related Tags