32-year-old Taiwanese man dies after gaming for 3 days straight
72-hour non-stop gaming marathon leads to a 32-year-old dying in an Internet cafe in Taiwan.

Published Sun, Jan 18 2015 9:33 PM CST
|
Updated Tue, Nov 3 2020 12:10 PM CST
Doctors have said that a 32-year-old man has died after playing 72 hours of non-stop games at an Internet cafe in Taiwan, without taking a break from his long gaming session.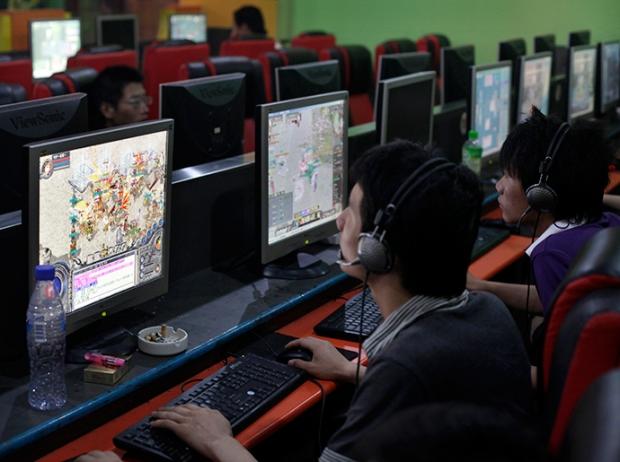 The man known as Hsieh was found slumped motionless in his chair, reports the Taipei Times. He died last week, but the press only caught wind of the story on Friday. Gamers that surrounded Hsieh in the Internet cafe thought he was just sleeping after his massive gaming binge, but one of the Internet cafe's employees noticed that he wasn't breathing. Once Hsieh reached the hospital, he was pronounced dead.
The cafe attendant told reporters: "Hsieh was a regular customer here and always played for consecutive days. When tired, he would sleep face-down on the table or doze off slumped in his chair. That is why we were not aware of his condition in the beginning". Hunei Police Precinct Chief Wend Chung-neng said: "We advise people to get up and move around after every two hours of computer gaming. More patrols will be conducted to remind residents about the dangers of prolonged sitting and game-playing".
Medics said there were no signs of external damage on Hsieh, as the gamer died from a cardiac failure. But this isn't the first time a gamer has died in an Internet cafe after a huge gaming session, and not in Taiwan, either. On New Year's Day, a 38-year-old man died in an Internet cafe in New Taipei City after a gigantic five-day gaming binge session. Police added that other customers didn't show much interest in the cases, as they were too busy within their own gaming world.
A police spokesperson said: "We went inside to cordon off the tables and had investigators there to gather evidence. Only then did the other patrons realize that someone had died, but they still showed no concern and kept playing their games. We were amazed at their nonchalant attitude".
Related Tags