Rolling out to Xbox One preview members today, Microsoft has finished work on a brand new update for their champion console. With regular users to receive this in February, there have been some new features listed and improvements made.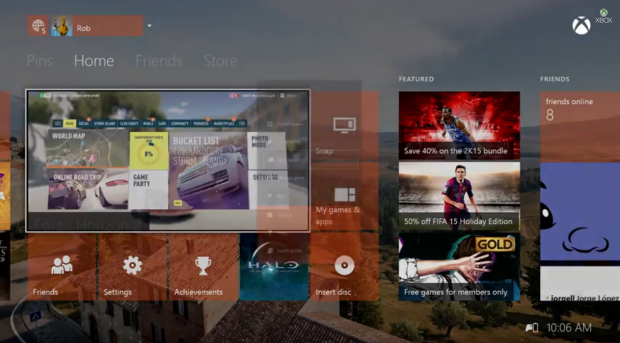 One of the main improvements is the apparent upgrade to the TV functionality, alongside adding new game hubs - a new section for each game, displaying your friends that this title, DVR clips and broadcasts and a VIP view that will highlight popular Twitch.TV streamers. Thanks to the new game hubs, you can also launch the game with a party, track achievements or broadcast game play in snap mode.
As for the TV component, Microsoft have added a OneGuide rollout for the Netherlands, added support for new AV receivers and set-top boxes and have also added Live TV trending for France, Germany, Brazil and Mexico. This Live TV streaming service will also be supported on Windows Phones and Android for Xbox One Digital TV tuner customers in France, the UK, Germany Italy and Spain.
Currently the Windows Phone OS and Windows 8 both do not support Live Tile transparency, however Microsoft is adding the option into Xbox One next month. Listed as part of their custom background feature, consumers will be able to see more of the picture they use as a wallpaper on their dashboard.
Once again, if you want this update early - become an Xbox One preview member. Otherwise expect it to hit your console next month - here's hoping the patch isn't too massive.