Cybercriminals will follow users to Apple Pay, other mobile systems
If more users adopt Apple Pay and other mobile payment systems, expect the criminals to follow, according to cybersecurity experts.
Published Wed, Jan 14 2015 5:11 PM CST
|
Updated Tue, Nov 3 2020 12:10 PM CST
Apple Pay is helping lead a mobile payment revolution, with consumers and retailers seeing a wider number of payment options at checkout. Mobile security is expected to reach upwards of $11 billion in 2015 alone, industry analysts forecast, and trying to keep mobile payment platforms will need special attention.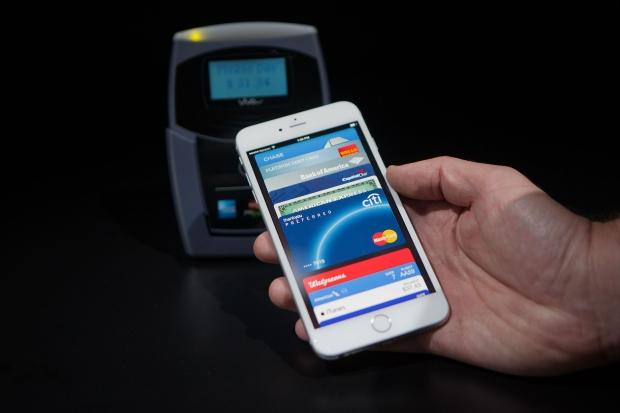 Upwards of 30 million smartphones could be used for mobile payments worldwide, according to Deloitte, with five percent of NFC-equipped devices estimated to be used for in-store transactions. If interest is accelerating in mobile payment adoption, then it's likely cybercriminals will adapt their attack strategies.
"It's very easy to predict that as the adoption of mobile payment systems like Apple Pay increases, that attacks will grow to follow that," said Chris Doggett, North American managing director at Kaspersky Lab, in an interview with the Washington Post. "It's like that famous saying, 'Why do you rob banks? Because that's where the money is.' If Apple Pay becomes a big, pervasive system for payments, you can be sure that the criminals are going to be right behind, figuring out how to breach Apple's security and how to steal money."
Cybercriminals are becoming rather clever in different methods to steal data and compromise users, and mobile payments could become a headache for users. Smartphone manufacturers, mobile payment companies, and banks will need to work together to deploy secure mobile payment offerings.
Related Tags