ShotSpotter technology help identify and locate gunshots in cities
ShotSpotter technology is maturing, better able to identify geographic locations of gunshots, with data relayed to police.
Published Wed, Jan 14 2015 2:59 PM CST
|
Updated Tue, Nov 3 2020 12:10 PM CST
ShotSpotter technology is being used in areas with high levels of crime and gun violence, which helps law enforcement respond faster to gun shots. Using microphones located around "problem areas" of cities, the ShotSpotter system is able to provide instant locations of gunshots within 10 feet.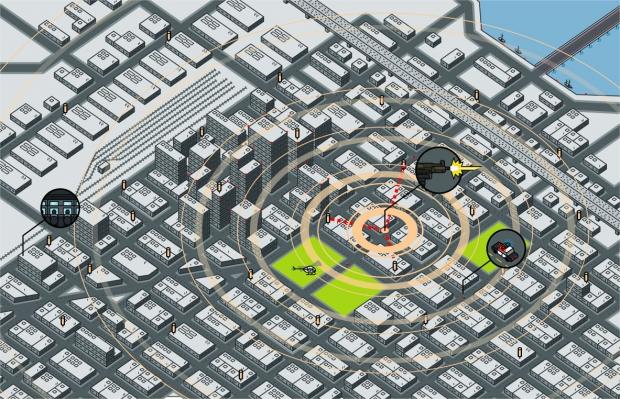 The use of the system allows police to investigate shootings that often times aren't reported after they occur. However, it is rather expensive to deploy, with costs ranging from $60,000 up to $100,000 per year per square mile.
"It helps us catching guys and it helps us with officer safety," said Orlando Cuevas, Camden County police chief, in a statement to CBS News. "Now these officers are not traveling blindly into an area where a gunshot is."
The system continues to evolve based on feedback from first responders and police dispatchers - the system can now more accurately identify gunshots, what type of weapon was fired, and how many times. Just a few years ago, the ShotSpotter system couldn't accurately identify firecrackers compared to gunshots on July 4 - and police in Oakland, California were dispatched to false alarms.
Related Tags