Concerns mount as some believe robots could take half of German jobs
Could robots take away jobs? Protesters are worried robots could take half of German jobs.
Published Wed, Jan 14 2015 12:55 AM CST
|
Updated Tue, Nov 3 2020 12:10 PM CST
It's hard to predict what will happen as robotics technology matures, and artificial intelligence software advances, but there is growing concern that robots could end up taking jobs from humans. In Germany and other European Union (EU) nations look to solve political problems, there is growing concern that robots - and not immigrants from other nations - could lead to a shrinking work force.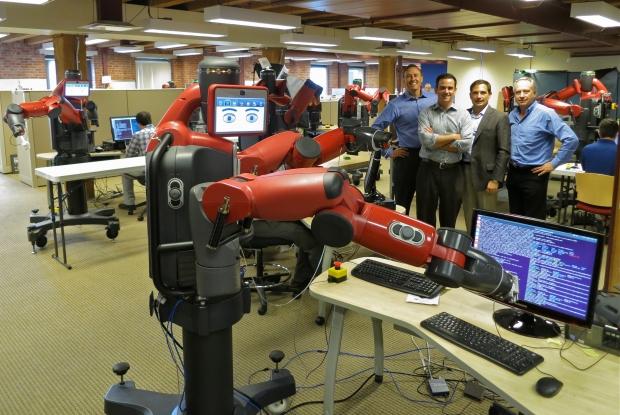 "What's fundamentally different is that (these advances) have the ability to affect a broader set of workers," said Jeremy Bowles, a researcher at the Bruegel Institute in Brussels, Belgium. Bowles believes humanoid robots will be able to carry out human tasks that could one day impact white-collar employees.
However, a counter-argument is that the rise of robotics will help spur the economy, as there will be additional opportunities for businesses. "Robotics is seen as a pivotal technology, which is not only going into robotics per se but into so many other branches and technologies," said Uwe Haas, secretary general of the European Union's robotics program. "It will create new jobs because [it will make] new businesses possible."
Related Tags