Escape From Durgesh Prison, the first Far Cry 4 DLC is now available
Ubisoft releases the "Escape From Durgesh Prison" DLC for Far Cry 4.

Published Tue, Jan 13 2015 7:36 PM CST
|
Updated Tue, Nov 3 2020 12:10 PM CST
Far Cry 4 was probably the most successful launch for Ubisoft last year, and now we're seeing the very first DLC for it in the form of "Escape from Durgesh Prison".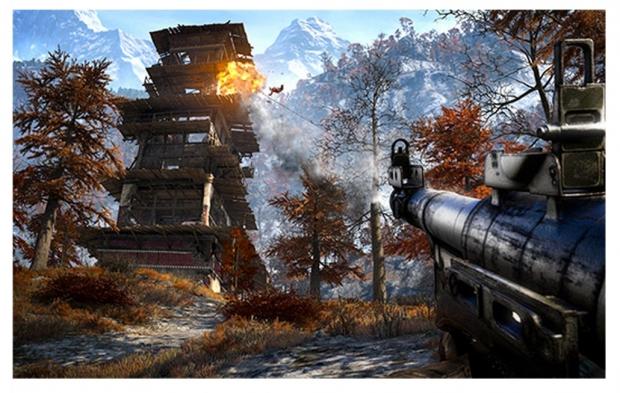 The Escape From Durgesh Prison missions is a downloadable piece of content for the first-person shooter, where Ubisoft explains it as "In this new piece of downloadable content for Far Cry 4, Ajay and Hurk find themselves defenseless in the dangerous northern region of Kyrat after being captured, tortured and stripped of their weapons in Yuma's prison". The developer continues "On their way to the extraction point, they will be able to complete a series of challenges kicked off by the tyrannical Pagan Min to acquire weapons and upgrade their gear before a final stand-off against Yuma's forces".
Better yet, you can play Escape From Durgesh Prison by yourself, or with a friend in cooperative mode. It ups the ante by making the mission a time trial, which sees players pushing to be at the top of the online leaderboard. But, if players are killed or die throughout the mission, they are forced to restart the entire mission.
Far Cry 4's new Escape From Durgesh Prison is available on PC, Xbox 360, Xbox One, PS3 and PS4. The DLC is included in the $30 season pass for Far Cry 4, but it can be purchased on its own for $10.
Related Tags