NASA drops robot into volcano to help study fissure
US space agency drops VolcanoBot 1 robot into volcano to help study fissure.
Published Mon, Jan 12 2015 11:47 PM CST
|
Updated Tue, Nov 3 2020 12:10 PM CST
The NASA Jet Propulsion Laboratory (JPL) has started testing its VolcanoBot 1 robot in Hawaii, sending it into inactive fissures located inside the active Kilauea volcano. The small two-wheeled robot is less than seven inches tall and around one foot long, with the ability to help researchers create 3D fissure maps.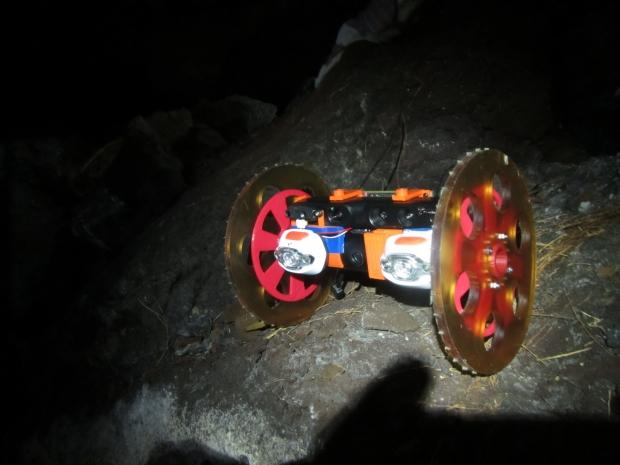 "We don't know exactly how volcanoes erupt. We have models but they are all very, very simplified. This project aims to help make those models more realistic," said Carolyn Parcheta, JPL postdoctoral fellow.
NASA hopes to refine the VolcanoBot 1's abilities, which could be rolled out for future missions on planets and moons besides Earth. There is specific interest in exploring craters on the moon and Mars, with Earth-based experiments helping perfect hardware before sending them into space.
Related Tags