NASA, Nissan team up to develop autonomous vehicle research
Nissan and NASA sign five-year R&D agreement that will include autonomous vehicle research.
Published Sat, Jan 10 2015 3:34 PM CST
|
Updated Tue, Nov 3 2020 12:11 PM CST
Car maker Nissan and the NASA space agency have signed a five-year research and develop partnership, which will boost autonomous vehicle research. Nissan has already tested its autonomous vehicles in urban environments, with the car designed to deal with other vehicles, construction, pedestrians, cyclists, and other common scenarios.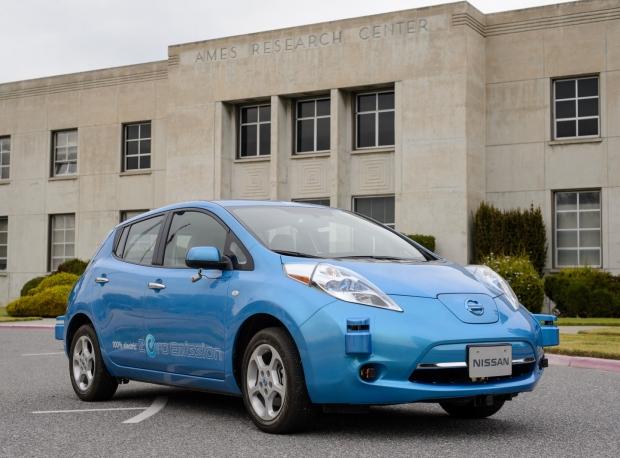 Specifically, there is interest in developing software algorithms, concepts and integrated prototypes of self-driving autonomous vehicles - giving Nissan a much-needed boost in the surging market, while NASA hopes to implement breakthroughs into its space research.
"All of our potential topics of research collaboration with Nissan are areas in which Ames has strongly contributed to major NASA programs," said Pete Worden, director of AMES. "Ames developed Mars rover planning software, robots onboard the International Space Station (ISS) and next-generation air traffic management systems to name a few. We look forward to applying knowledge developed during this partnership toward future space and aeronautics endeavors."
In addition to the autonomous vehicle research, Nissan and NASA will also develop technology geared towards robotics, human-machine interface, software analysis/verification and network-enabled applications.
Related Tags