As you may well be aware, we're starting to cover more modded PC's here at TweakTown - so please, if you have something cool you want to share, feel free to send us a message or email me directly at chrissmith@tweaktown.com.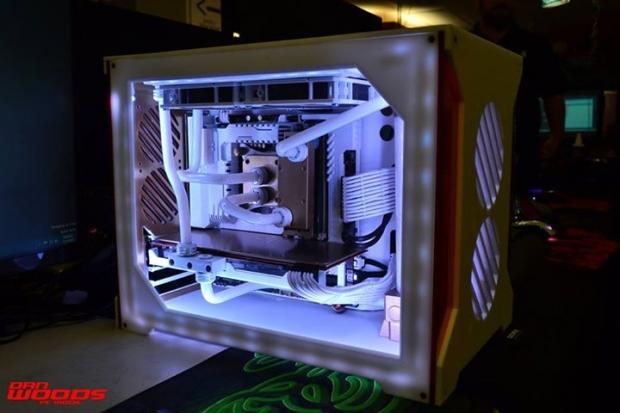 Dan Woods is a well-known Australian Modder and PC builder, he's worked with Stuart Tonks from GGF LAN in the past on things like PAX Australia 2014 builds and more. But we're going to now shine the spotlight on him, by showing off his awesome 'ARCTIC GOLD' fully-custom PC build.
Featuring his own spray painting techniques, this Parvum case includes full rigid tubing for his water cooling loops, an ASUS Radeon R9 290 DirectCU II video card and 100 percent custom sleeving on the cables - making for a totally beautiful white and gold color scheme.
The full specification list is as follows:
Motherboard: ASUS TUF Gryphon Z97 Armour Edition

Graphics cards: ASUS Radeon R9 290 DirectCU II

CPU: Intel Pentium g3258

Ram: G-skill 16gb 1866

Power supply: Corsair AX860

Case: Parvum

Full custom ridged acrylic Water cooling system.

Bitfenix Cable extensions
If you wish to follow Woods and his projects, you can do so by liking his Facebook page.