be quiet! goes for silence, and quality with its CPU coolers at CES
Be quiet! impresses with a bunch of CPU coolers at CES 2015, in all shapes and sizes.

Published Wed, Jan 7 2015 8:29 PM CST
|
Updated Tue, Nov 3 2020 12:11 PM CST
CES 2015 - One of the more interesting CPU coolers shown off at this year's CES was from be quiet!, the German powerhouse that is always striving for better, cooler, and always impressive CPU coolers. This year was no different at all, with two new CPU coolers that are sure to impress.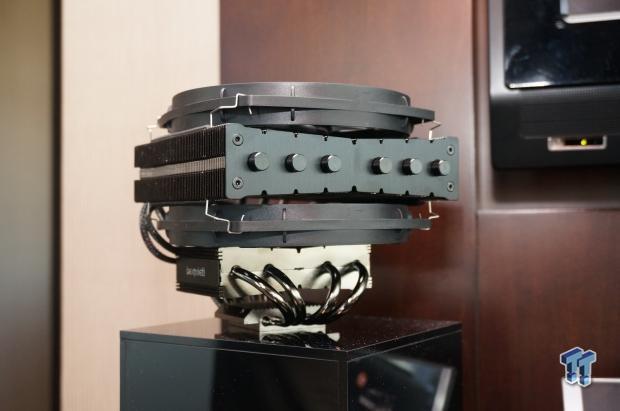 First up, we have the Dark Rock Topflow. The Dark Rock Topflow has be quiet! and its engineers striving for some impressive stuff, concentrating on memory clearance for setups that might have high-end memory that normally gets in the way of the massive heat sink on these types of CPU coolers. The memory clearance is a decent 51mm with a lower fan installed, but without the lower fan installed it is up to 70mm.
With the fan installed, the Dark Rock Topflow has a total height of just 130mm, but without the additional fan it is just 110mm high. The CPU cooler can handle a CPU pushing out a total TDP of 220W, with an utter maximum of 250W. When it comes to sound, we have 25dB which is nice and quiet. You get two of the be quiet! SilentWings PWM 135mm.
be quiet! has a price of just $79.90 for the Dark Rock Topflow.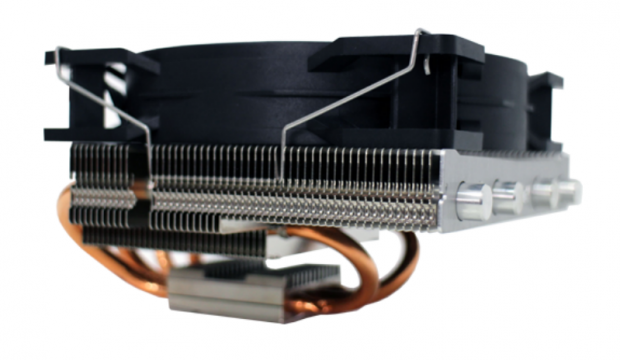 Moving on, we have a much smaller Shadow Rock LP cooler. The Shadow Rock LP is a CPU cooler that will be perfect for those super small or cramped systems, but still want impressive cooling results. We have a total TDP of 130W, up to 25dB for audio, the Pure Rock Mounting Kit is included, as well as a 120mm Pure Wings 2 PWM fan. Memory clearance is impressive, with up to 32mm.
be quiet! is pricing the Shadow Rock LP cooler at just $39.90.
Related Tags