CES 2015 - Speaker and audio company ECOXGEAR is now working with SunCore, a semiconductor solar-based product company, to develop the ECOXGEAR high-density solar panels. The lure of solar-powered outdoors products isn't necessarily new, but was rather inefficient until recently.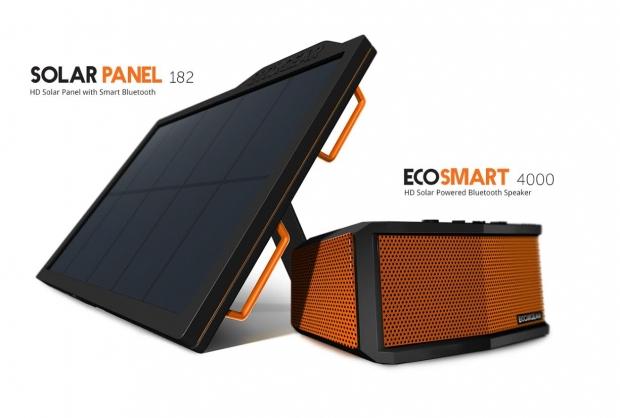 The PV panel technology utilizes a solar panel made with a 3D crystalline structure, so light is captured more efficiently during daylight hours. The SunCore solar panels are more efficient than traditional panels, so ECOXGEAR HD solar panels will be able to save more energy each day.
"By exclusively utilizing SunCore's impressive solar technology, we will be able to give our users an untethered experience like no other," said Greg Fadul, ECOXGEAR co-founder. "Our devices will harness the incredible power of the sun at all times of the day, literally making the brightest star in the galaxy your power plug."
ECOXGEAR also will benefit from using SunCore's Power Management Circuit, pumping more battery power into products - providing double the efficiency in low-light and at nighttime.
"We have worked tirelessly to develop a panel that works the way our partners need it to," said Steven Brimmer, founder and CEO of SunCore. "People do not use solar-based products only at times when optimum lighting conditions occur. So, knowing this, our goal was to create technology that would enable our partners to provide products that would optimize energy collection no matter what light conditions exist."