Patriot want to increase your iPhone 6 battery life with the FUEL iON
Patriot brings their case-charging technology to the iPhone 6, ticking another supported device off their list.
Published Mon, Jan 5 2015 9:38 PM CST
|
Updated Tue, Nov 3 2020 12:11 PM CST
In this day-and-age, almost everyone will run out of juice before the day's end. Facebook notifications, Instagram updates, Messenger going off 24/7, Google Maps running and a myriad of quirky games to keep you satisfied all amount to the demise of your much-hated battery bar located at the top of any smart-device. When you've finally reached a USB port and you're exhausted from all the walking you've done around the shopping center, you thrust your charging cable in, only to find you've done it awkwardly and now broken your phones charging port and the expensive $30 Apple officially licensed cable.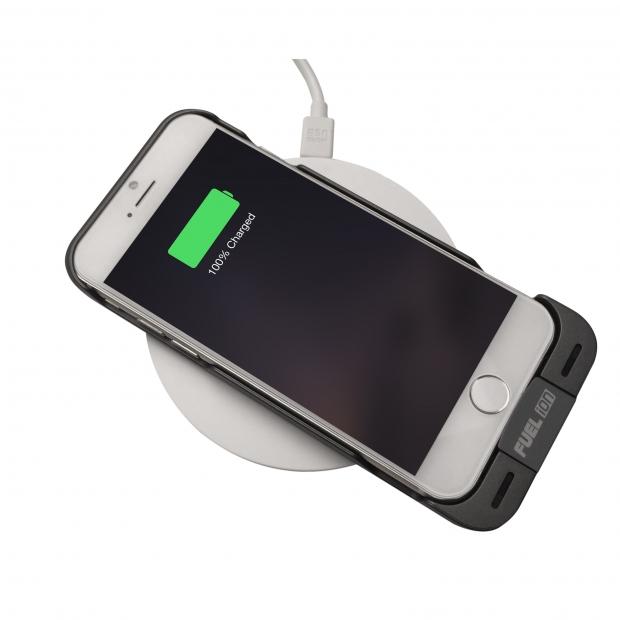 "And my axe!" announces Patriot, rushing to your aide - given you own an iPhone 6. They've just announced the release of their new FUEL iON case for Apple's latest smartphone. In the past, this case supported only Apple's iPhone 5 and a range of Android offerings - the iPhone 6 compatible model is the only new part of this offering.
So what makes Patriot's product so special? Their press release states: "setting themselves apart from other competing charging technologies, Patriot has developed a way to conductivity charge a smartphone using neodymium magnets. The incredibly strong magnetic pad on both the FUEL iON phone cases and the charging bases create a direct connection between the two devices and snaps the phone into place; this allows for charging that is comparable to directly plugging into a wall outlet."
If you want to take advantage of what is on offer, you have the ability to choose from three different charging bases, including the FUEL iON Charging Stand, the Charging Pad or the Car Charger - said to be "designed for versatility and convenience whether you are at home, work or on the road, all three provide solutions for charging anytime, anywhere in a functional way offering 360 degree rotational views."
Mike Chang, not of 6-pack shortcuts, but as the Product Manager at Patriot, states in their press release that "it was important for us to create the FUEL iON for to the ever-increasing high number of iPhone 6 users."
Available now and at a low price of $49.99, you can purcahse one for yourself from many large-name retailers including Fry's Electronics, Newegg and Amazon.
Related Tags