CES 2015 - Featuring a sleek matte black finish, the Sony Walkman ZX2 is a very real and very cool looking device. Said to be developed with audiophiles in mind, this new offering has been quoted by Sony themselves as "the fruit of continuous refinement in high audio quality technologies."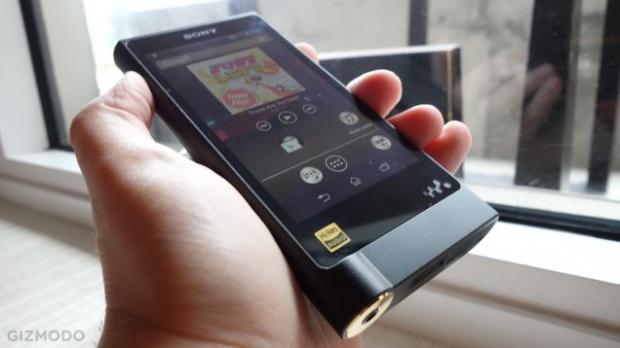 Running Android 4.2 Jelly Bean from 2012, this product can actually support apps downloaded from Google Play - although this isn't its original purpose, so don't expect it to run them like any latest phone release would. As we explained earlier, Sony have developed this device for those who are lovers of sound, supporting a wide range of files including DSD, WAV, AIFF, FLAC, Apple Lossless and more.
The ZX2 also includes support for Bluetooth streaming and NFC, enabling various connections to work with ease. If you stop and think for a second, Sony has actually beaten Apple in the NFC race through an 'MP3 player' type device - that's a little sad, isn't it?
Set for launch in spring, the Sony ZX2 will launch at a hefty price of $1,000, once again justified by Sony thanks to its included features and audiophile target audience.