Storage Visions 2015 - WD has a new 4TB HDD that works in tandem with an integrated SSD with up to 128GB of capacity. The new drive connects via the new SATA Express (SATAe) connection, which communicates over the PCIe bus. This is accomplished with a new cable that plugs into a special port embedded on the motherboard. SATAe has been in the works for several years, and new products are just now coming to market that can utilize the blazing speed of the connection. WD's implantation comes as two separate drives merged into one, which allows users to either use a caching setup or install the operating system directly to the SSD, and use the HDD as storage. Another key point is that the ASRock and GIGABYTE systems on display have the integrated connectors. This signals that major motherboard manufacturers are already leveraging the new technology.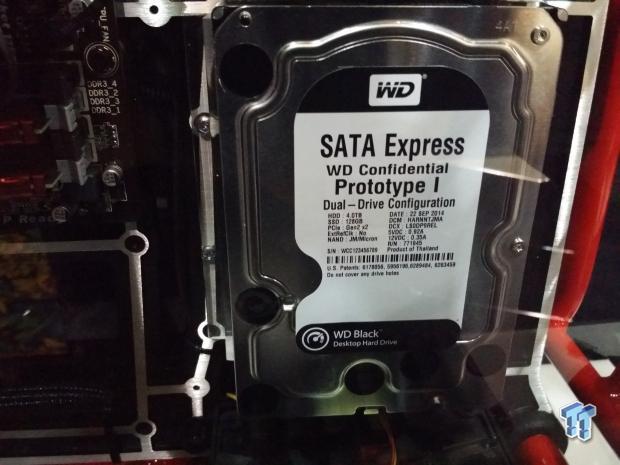 The Prototype version of the drive comes in 4TB and features 128GB of JMicron flash. It communicates via the PCIe Gen 2 x2 connection. There is no external RefClock cable needed, which is a big improvement over the early versions of SATAe drives.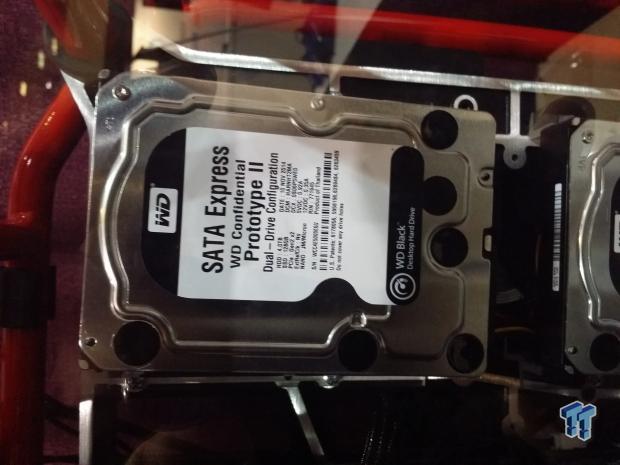 There is also a Prototype II version. We were able to obtain the spy pics, but have no further information on the difference between the two drives. We will follow up with more details later in the day.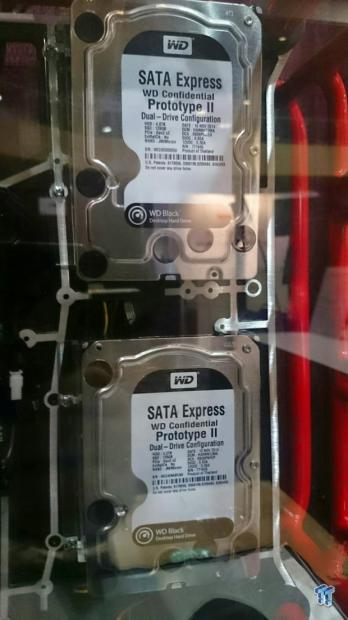 The Prototype II version was on display in a RAID configuration.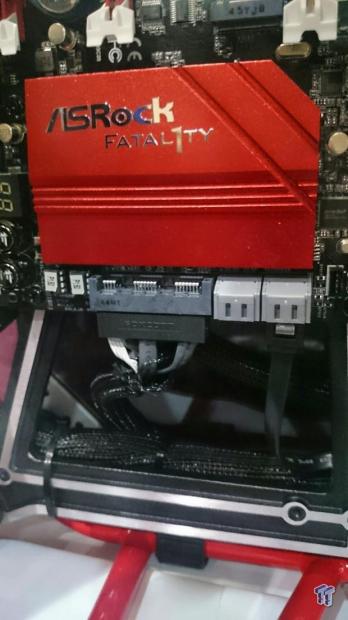 Here we can see the new larger SATAe connector and cabling on the left.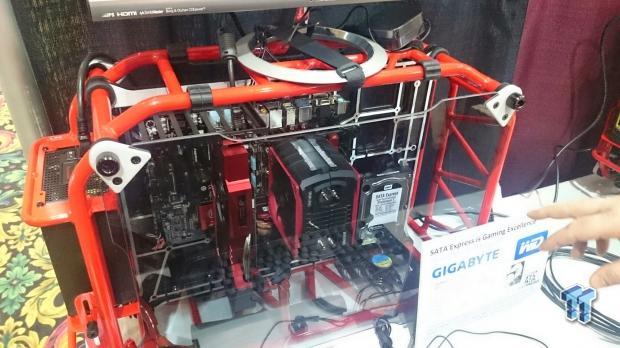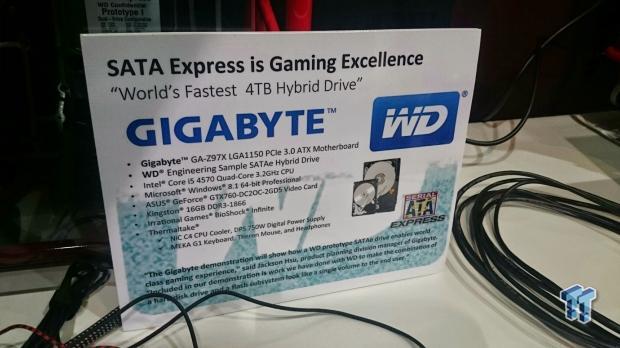 The Prototype I drive is connected to the GIGABYTE system with a GA-Z97X motherboard.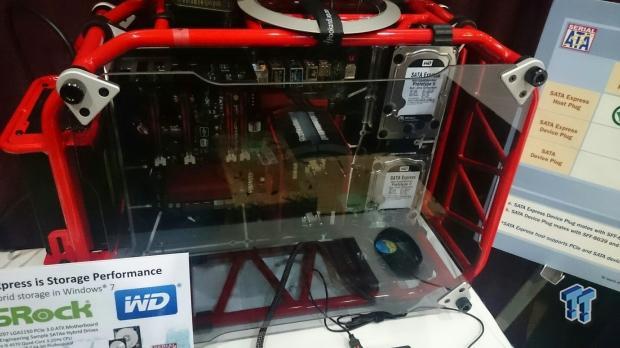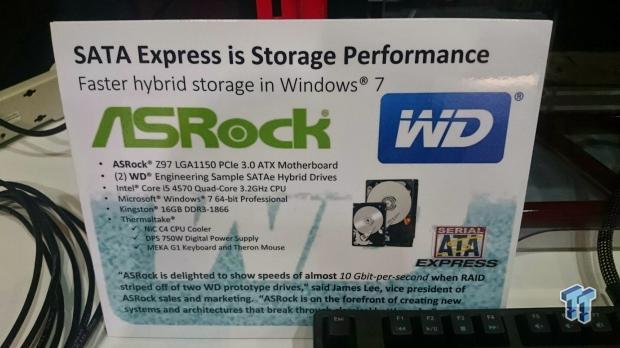 The Prototype II in a RAID configuration is connected to the ASRock Z97 motherboard.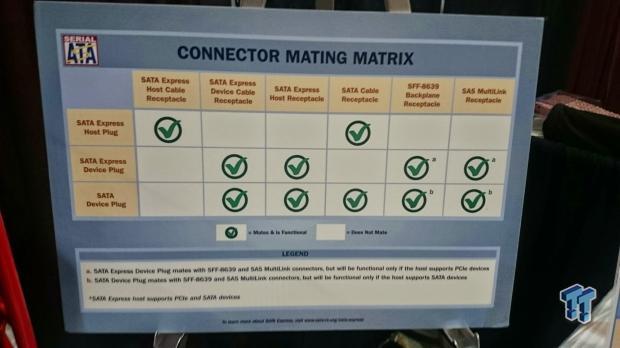 Finally we have a breakdown of the connector mating matrix.