Known for being rather small and light, Chromebooks generally contain screen sizes of 11.6 or 13.3 inches, however Acer have just announced their super-size Chromebook addition - featuring Intel's new Broadwell chip and NVIDIA's Tegra K1 to help boost performance. With the price starting at $249.99, it's not too much of a burden on the bank either.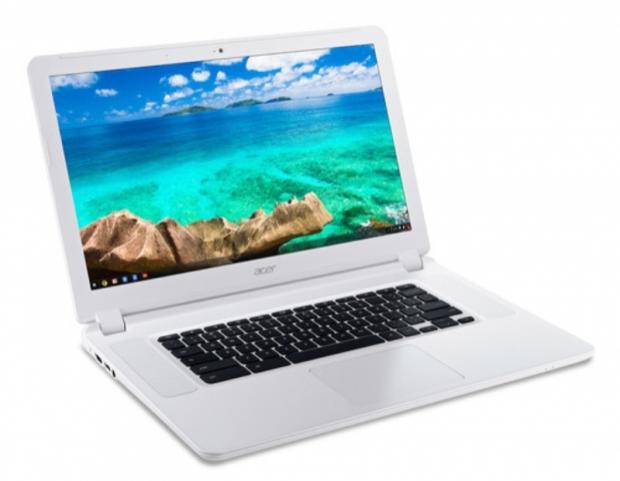 Weighing only 4.8 pounds, this Acer Chromebook offering comes fully loaded with support for up to 4GB of DRAM and 32GB of SSD storage, an inbuilt webcam, 802.11ac Wi-Fi and Bluetooth 4.0. As for further storage and connection, expect it to feature USB 3.0 and USB 2.0 ports, an SD card reader and a single HDMI output.
As with all Chromebooks, this laptop will feature Chrome OS. Chrome OS requires an internet connection for many of its applications to function and will also update its in-built security measures regularly. Said to be paired well with Intel's new Broadwell chips - you can expect Chromebooks in general to become faster and with a longer battery-life.
Coming in at a low price of $249.99 US and with the ability to process 4K video through its NVIDIA Tegra K1 chip, it seems like Acer might be on to a winner with this model. Another interesting feature is the sound for this laptop being located on the left and right hand sides of your keyboard. We've seen some issues in the past with old Acer Netbooks having hard drive issues due to this type of implementation, thankfully these Chromebooks are SSD only.