NASA creates ape-like robot for enhanced disaster response
NASA creates a new robot that is able to assist in natural disaster recovery efforts.
Published Wed, Dec 31 2014 2:12 PM CST
|
Updated Tue, Nov 3 2020 12:11 PM CST
The NASA Jet Propulsion Laboratory (JPL) recently showed off its RobotSimian, an ape-like robot with four limbs that act as arms and legs. The RobotSimian is able to move across rough terrain, pick up objects, and better interact with its environment.
Robot developers want to create new robotic designs that can be used following natural disasters and other potentially catastrophic events. The RobotSimian will compete against 18 other robotic finalists in a DARPA Robotics Challenge.
"We included industrial designers in the team in an effort to create a robot that looked professional rather than either threatening or overly cute," said Brett Kennedy, JPL Robotic Vehicles and Manipulators Group supervisor, in a media statement. "Basically, we wanted the perceptual equivalent of a St. Bernard."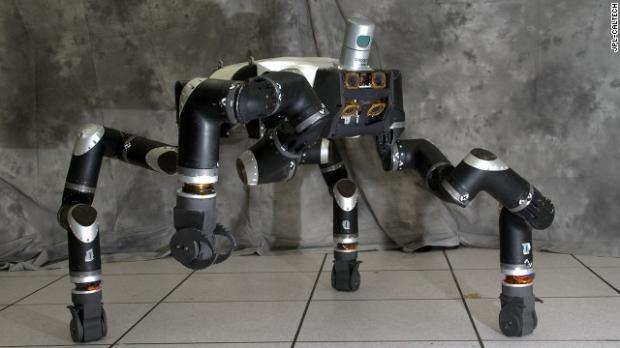 Related Tags