Dying Light's 30FPS lock will 'ensure a smooth, fluid experience'
Techland explains that the 30FPS lock for Dying Light will 'ensure a smooth, fluid experience'

Published Thu, Dec 25 2014 12:30 PM CST
|
Updated Tue, Nov 3 2020 12:11 PM CST
Techland was aiming for 1080p 60FPS for their upcoming zombie survival shooter 'Dying Light' but the developer has locked things in at 30FPS instead, something that the developer says will provide a "perfectly smooth, gameplay-tailored performance."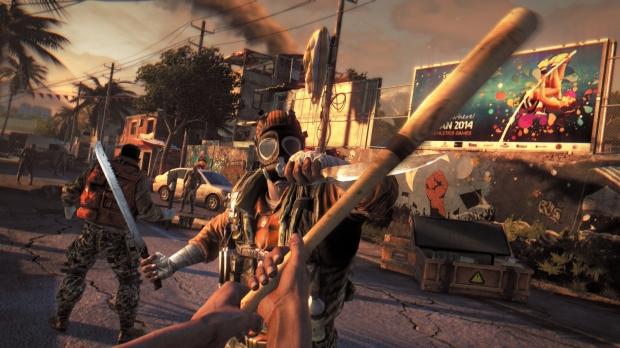 The developer has said that a stable 30FPS is better than a varying frame rate, especially for a game where you jump between rooftops, climb buildings and more. Techland has said that the development team considers a consistent frame rate is better for the in-game environments of Dying Light. When talking with GamingBolt, the Lead Game Designer of Dying Light, Maciej Binkowski, would be 1080p 30FPS for both the PS4 and Xbox One.
He reiterated the fact that Dying Light is 30FPS on both consoles, saying "Yes. They're both locked at 30 FPS. We did so much testing and optimizing and eventually came to the conclusion that we needed to lock at 30 FPS to ensure a smooth, fluid experience." Binkowski also mentioned that Dying Light will feature a Subpixel Morphological Anti-Aliasing (SMAA) T2X solution, something that will smooth out the graphics in the game, which should hide the various jaggies. He added "We're using SMAA T2X according to our super brainy hardware guys. That's all I know."
Now I understand them coming out and sayign that 30FPS will provide a smoother experience, which makes sense and all, but if the developer hit 60FPS what would they be saying then? Surely they'd be glorifying the fact that 30FPS kicks ass and that it is truly supreme, kicking dust into the face of 30FPS. Oh well, at least it's running at 1080p on 'next-gen' consoles, right?
Related Tags