LG G3 owner has phone explode, burns a hole in her bed
An LG G3 owner has had her phone catch fire, setting her bed on fire.

Published Thu, Dec 25 2014 2:37 AM CST
|
Updated Tue, Nov 3 2020 12:11 PM CST
One LG G3 owner isn't very happy just before the holidays, as her G3 smartphone had its battery explode, setting her bed on fire. Reddit user 's-blade' posted some pictures of her charred G3 onto Reddit, with quite the crazy story accompanying it.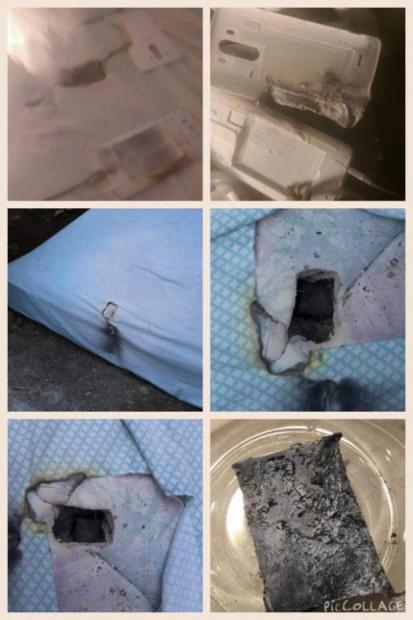 She said "[My little sister] was awake in her bedroom, we were annoying her to start getting ready for the morning when she was suddenly crying out that her phone exploded and we turned around to see tons of smoke coming from inside her room". The G3 owner continued "It was literally right beside her. We did have the fire extinguisher handy, but when the battery continued to burn through the mattress, we were forced to toss the mattress out the window."
As you can see from the picture above, there's a collage of images that show just had hot the G3 must have gotten to burn a hole deep into the mattress. As you can see in the last photo, the G3 is just a pile of ash right now. Let's hope LG steps up and offers the poor woman a new G3, and well, a new mattress, too.
Related Tags