Valve updates Team Fortress 2 with a grappling hook for Christmas
Valve's new Mannpower mode for Team Fortress 2 now sports a damn grappling hook.

Published Tue, Dec 23 2014 11:29 PM CST
|
Updated Tue, Nov 3 2020 12:11 PM CST
Valve's new End of the Line update for Team Fortress 2 has just evolved, with the latest Smissmas update. The Smissmas update includes a new mode called Mannpower, with some awesome new features in the form of nine power-up items that any class can use.The new update provides users with a grappling hook, which looks like it can be some serious fun. Check out the video below.
How does Mannpower work? Here's an explanation "It's an in-beta CTF-like game mode with grappling hooks and nine different types of powerups. Mannpower alters a few game rules. For one, random critical hits have been disabled. Additionally, teams won't be able to capture the enemy flag unless your flag is at your base. (When your flag is away from your base, you can touch it to instantly return it to base.) Mannpowers exist in the world and can be picked up by all classes. When picked up they add abilities and enhancements to the player carrying it. Mannpowers can be dropped at any time by hitting your dropitem key, and will drop automatically when the player carrying it is killed. Note that you can only carry one at a time, and that you can't take powerups into respawn rooms."
The video above shows off all of the new weapons that you have to choose from. Let us know what you think! It makes me want to get back into TF2.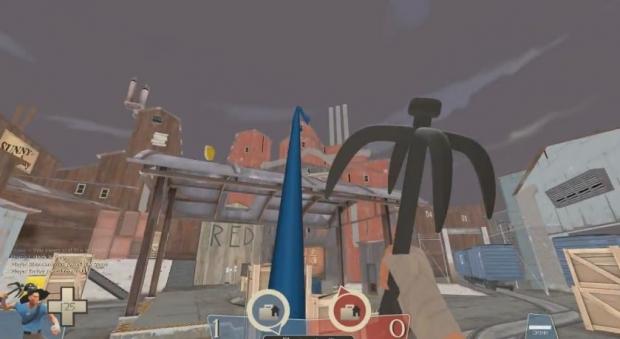 Related Tags