NVIDIA rumored to launch GeForce GTX 960 in January, 150W power draw
NVIDIA's upcoming GeForce GTX 960 rumored to require just a single 6-pin PCIe connector with a TDP of 150W.

Published Sat, Dec 20 2014 4:19 AM CST
|
Updated Tue, Nov 3 2020 12:11 PM CST
When NVIDIA unveiled its Maxwell architecture in September, we were thoroughly impressed. Even the high-end GPUs were able to sip power, while providing an immense amount of power. Well, the time has come for the mid-range GPUs to come out and surprise with the rumors of a GeForce GTX 960 announcement continuing, something we should hear about next month.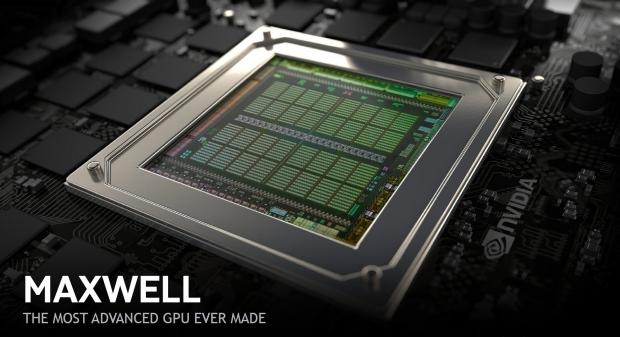 The new Maxwell-based GeForce GTX 960 is reportedly set for an announcement on January 22, 2015 - a new GPU that would feature a single 6-pin PCIe connector. This means the GeForce GTX 960 would only consume a total of 150W, down from the 165W required on the high-end GeForce GTX 980. We should see third-party cards from the likes of ZOTAC, ASUS, GIGABYTE and others that will ramp things up with custom coolers and increased power requirements, but the reference GTX 960 will sip between 100-120W with a total TDP of 150W.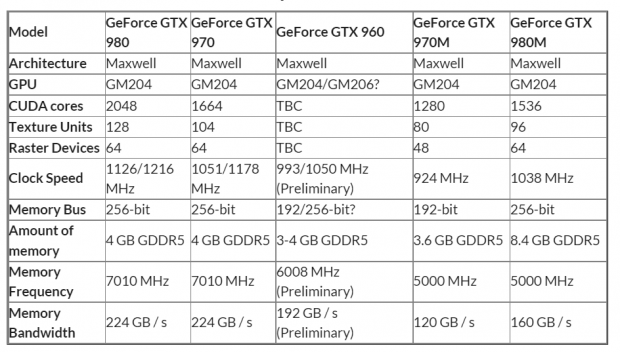 Where things will get interesting is how competitive NVIDIA prices the GTX 960 in the market, where we should expect a price in the US of between $200-$250, which should begin to push AMD up against the wall. AMD has plenty of cards in the mid-range GPU market, with the Radeon R9 285, R9 280, and then the slightly more expensive R9 280X and R9 290s, but NVIDIA could really start taking away some of those Radeon sales with this new GeForce GTX 960. Especially if it could release it at $199, it could be the card to buy for the first half of 2015.
Related Tags