BBC details Apple 'failing to protect' workers in Chinese factories
More shocking evidence pointing to Apple's poor working conditions in Chinese factories.
Published Thu, Dec 18 2014 7:26 PM CST
|
Updated Tue, Nov 3 2020 12:11 PM CST
An undercover BBC investigation revealed ongoing poor working conditions of employees inside of factories manufacturing Apple products. At a Pegatron factory manufacturing iPhone 6 smartphones, there were routinely broken guidelines, with workers' hours, dormitories, work meetings, juvenile workers and ID cars being breached in day-to-day operations.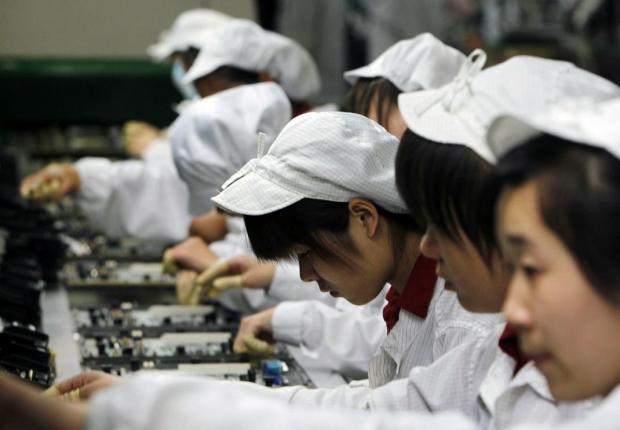 Not surprisingly, Apple "strongly disagreed" with conclusions from the investigations - despite video showing employees falling asleep during 12-hour shifts. One employee worked 18 consecutive days, despite previously asking for a day off. A different worker had to work a 16-hour shift and said that he or she wouldn't want to move, and just wanted to lie down and rest: "I was unable to sleep at night because of the stress."
Here is what Apple noted in a statement: "Worker safety and well-being are our top priorities. We set very high standards, conduct rigorous training for managers and workers, and have external auditors regularly visiting our facilities to find areas for improvement."
The company also said: "We are aware of no other company doing as much as Apple to ensure fair and safe working conditions." Despite Apple's reassurances it is trying to strive for "fair and safe" working conditions, the company has been repeatedly accused of unethical - and inhumane - working conditions in factories it uses in China.
Related Tags