Toshiba launches 6TB 7,200 RPM MG04 HDD
Toshiba joins the high-capacity HDD competition with the new 6TB MG04.
Published Thu, Dec 18 2014 10:19 AM CST
|
Updated Tue, Nov 3 2020 12:11 PM CST
Toshiba has announced the release of their latest datacenter HDD, the 6TB MG04 series. The MG04 comes in SAS and SATA flavors and also touts a 30% increase in the sustained data rate. The models also feature Toshiba's persistent write cache technology. This technology persists data to the storage medium by utilizing the rotation of the disk platters during a power loss event to generate enough power to flush the data. This power loss protection technique lends another layer of protection for key business-critical storage systems.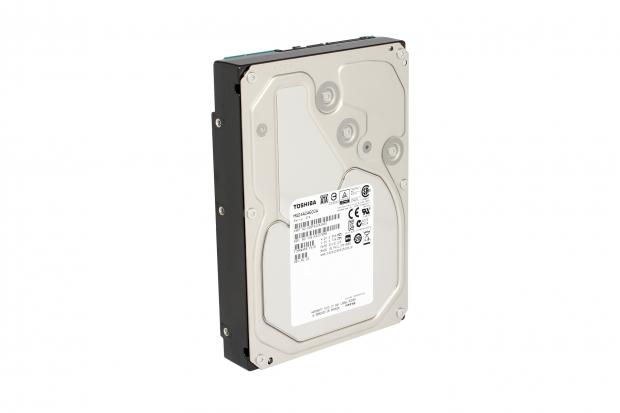 The MG04 spins at 7,200 RPM to deliver nearline-class seek performance, and the increased storage density delivers 50% better power efficiency, on a watts-per-TB basis, than previous 4TB models. The drives use 4K native and 512e sector lengths, and models are available with ISE (Instant Secure Erase) functionality. The SAS drives also sport a 12Gb/s connection for compatibility with the latest hardware. The competition in the HDD arena is heating up as we move to denser HDD storage solutions, and the continued advances in HDD technology compliment Toshiba's vast flash-based product portfolio.
Toshiba currently had topped out at 5TB with the MG04 series, and the inclusion of the 6TB model places them on equal footing with their main competitors. The new drives will begin sampling to OEM customers in Q1 2015. For the latest competitive performance analysis of the datacenter HDD segment head to our HDD category in the IT/Datacenter section.
Related Tags