Corsair Neutron XT SSD pricing announced
Corsair's Neutron XT performed well during our testing, and now we have pricing information.
Published Tue, Dec 16 2014 11:59 AM CST
|
Updated Tue, Nov 3 2020 12:12 PM CST
Corsair is one of the companies that helped forge the third-party SSD ecosystem as SSDs entered the mainstream. The new Neutron XT is a continuation of that theme, but leverages the new Phison quad-core S10 controller. Phison and Silicon Motion have been grabbing SSD controller market share as we await new competitive products from SandForce and Marvell. The SSD also features Toshiba A19nm 2bit MLC NAND.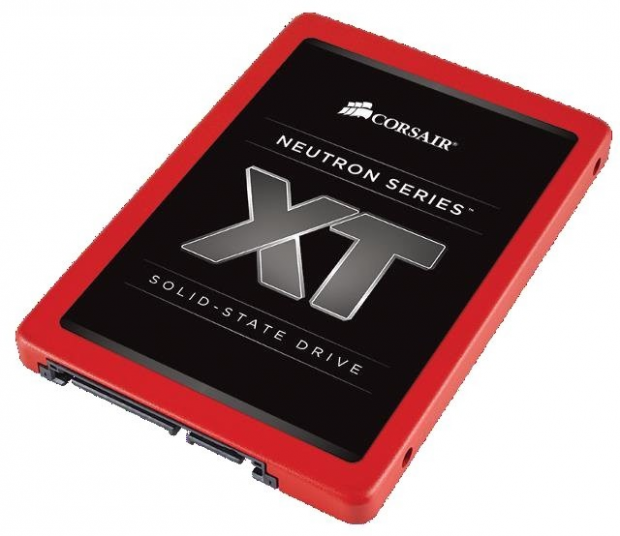 Chris posted the Corsair Neutron XT SSD Preview as an early look at the new drive, but withheld final scoring until concrete MSRP information was available. Corsair has released the MSRP guidelines just in time for the holiday season. The 240GB SSD is $149.99, the 480GB is $269.99, and the 960GB weighs in at $539.00.
Chris will be circling back with the full review soon, so stay tuned, but the initial performance testing looks very good. Development continues on DEVSLOP and Slumber functionality, which will boost battery life in laptops. The Neutron XT is geared for those in performance segment, and at roughly $0.56 per GB it will compete directly with the Samsung 850 Pro. With top speeds of 100,000 / 90,000 IOPS read/write the Neutron XT certainly has the grunt power to deliver great performance. The Neutron XT will be available in January.
Related Tags