Have a medical emergency? The ambulance drone could be there to help
If you have a medical emergency, an ambulance drone could be sent to help!
Published Mon, Dec 15 2014 6:17 AM CST
|
Updated Tue, Nov 3 2020 12:12 PM CST
Interest in drones continues to transition from military and government purposes towards commercial and private use, and there is great potential in potential life-saving drones. Alec Momont from the Delft University of Technology in the Netherlands showed off a prototype drone that swiftly delivers a defibrillator to a person suffering a heart attack.
The ambulance drone can reach a location based on GPS from a mobile phone within 4.6 square miles in just one minute, with emergency personnel speaking to people on the scene using audio and video. Of course, there will be safety concerns, even with first responders on the way - as you're never really sure who will be using the defibrillator - but this type of technology can be fine-tuned - and shows great potential.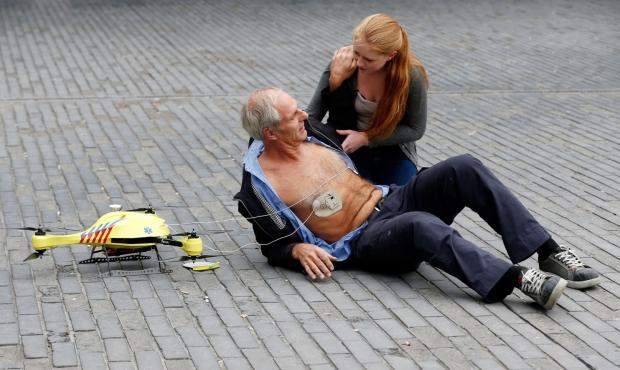 Related Tags