US Navy creating Silent Nemo robotic fish for surveillance, defense
The US Navy's Silent Nemo robotic fish has great potential to help defend Navy carrier fleets, and conduct a bit of surveillance along the way.
Published Sun, Dec 14 2014 11:24 AM CST
|
Updated Tue, Nov 3 2020 12:12 PM CST
The US Navy is progressing in its Silent NEMO Rapid Innovation Cell (CRIC), with the GhostSwimmer unmanned underwater vehicle (UUV), an underwater craft that is 5-feet in length and weighs almost 100 pounds. Silent Nemo can operate in water as shallow as 10 inches down to depths of 300-feet, providing additional low-visibility intelligence, surveillance and reconnaissance (ISR) to keep ships safe - and to conduct hull inspections.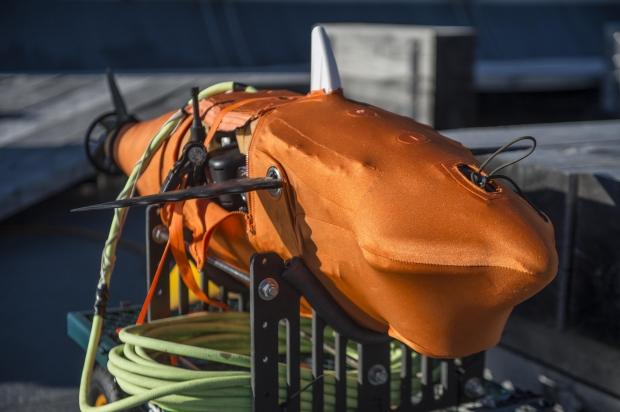 Silent Nemo is able to mimic the same swim motion as a regular fish, oscillating its tail back and forth, according to developers.
"GhostSwimmer will allow the Navy to have success on more types of missions, while keeping divers and sailors safe," said Michael Rufo, Boston Engineering director of the Advanced Systems Group program. "The unit is a combination of unmanned systems engineering and unique propulsion and control capabilities."
Related Tags