Apple rumored to launch the iPhone 6S alongside Watch early next year
Apple could shake up its release schedule for the new iPhone, with the iPhone 6S coming early next year, and iPhone 7 later in the year.

Published Sat, Dec 6 2014 4:23 PM CST
|
Updated Tue, Nov 3 2020 12:12 PM CST
The latest rumors about the Apple Watch are surfacing, where some are suggesting Apple will launch the new iPhone 6S alongside its first wearable when it launches early next year. This would break its tradition, where it launches flagship iPhones each September.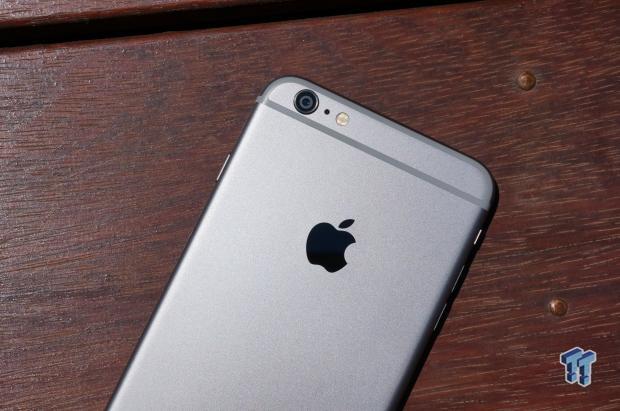 We've heard that Apple wants to cut down its smarpthone update cycle next year, which hints toward the company preparing the release of a single handset, so in this case the iPhone 6. Six months or so later, the company would launch its true flagship, the iPhone 7. So if the iPhone 6S does see the light of day with Watch, it could be a tweaked iPhone 6 Plus, which makes sense.
The Mail Online reports: "The new schedule is expected to stagger the releases of two devices in 2015 to capitalise on sales. Apple could release the iPhone 6S to people who want to upgrade to a slightly cheaper model, before announcing its flagship iPhone 7 in the autumn". I don't see why the iPhone 6S would be the "cheaper model", as it could start offering multiple handsets like its competitors do. When it comes to the iPhone 7 though, I think we'll see some changes, big ones.
Firstly, the bottom of the iPhone has some major underused space next to its Home and TouchID button. This could be used better, with some concepts pointing toward this part of the phone turning into software buttons, which would bring it in line closer to Android, but stepping over the line by making the center of it the hardware button, while the surrounds of it are software touch buttons. Secondly, the camera should receive an injection of a next-gen sensor, most likely thanks to Sony. There should be more, but these two things would make for a much improved handset.
Related Tags