3DHead CEO's exclusive interview rebutting Reddit user claims
3DHead's billionaire CEO Alki David provides TweakTown with an exclusive interview and statements regarding his VR Project, self dubbed the "Oculus Killer"
Published Wed, Nov 26 2014 5:55 PM CST
|
Updated Tue, Nov 3 2020 12:13 PM CST
Just yesterday we published an article on 3DHead's apparent disappearance from the market, after promising to provide an "Oculus Killer" as mentioned through their wacky marketing video.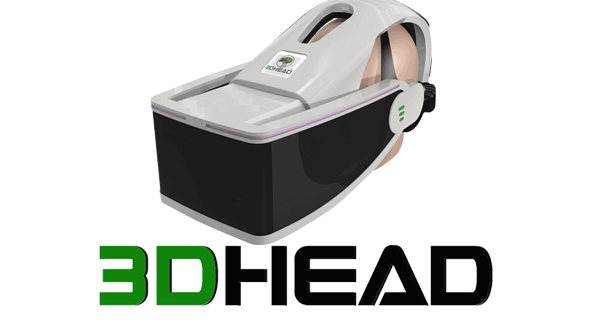 In updated news, billionaire founder and CEO Alki David has provided us with an exclusive statement and interview regarding the topic - rebutting claims and providing his own evidence against Reddit user crazy_goat's findings and theories published on the 25th of November.
David first mentioned the claims made regarding his 'FilmOn X' company, set to provide streamed broadcast TV to subscribers mobile phones, stating: "I've attached an article from Litigation daily that reviews the position of FilmOn X in the USA. Please note that FilmOn X is the company that was called Aereokiller not FilmOn TV.
I hope this helps clear up some misunderstandings." If anyone wishes to view this document, we've uploaded it to Google Drive.
He then addressed 3DHead itself, making sure to mention its features and costing - also stating that 3DHead will be making an appearance at the upcoming CES Las Vegas 2015 technology show, with its own booth on display.
"3DHead is not a VR knock off [of] Oculus but rather a 2D and 3D, 2K resolution projection system in the headset and a 1920x1080 tablet that has 3D viewing technology that does not require glasses. It's very popular in Asia and is now finding its way over to the West.
The handset and handset has the GCS3 Gamecaster tech bundled into it. There are two uses for this... one is for the motion tracking which is very advanced and the second is that with the use of a plugin the handset becomes a Virtual 3D Camera just like the Gamecaster but the difference is cost. Gamecaster sells to major studios like EA for $50,000 plus but our version will retail at $3,999 to studios. This gives them a very powerful tool to shoot 3D movies in real-time when incorporated with Autodesk products and Unreal Engine.
So we have two products one for consumers and one for professionals. These are being launched at CES at the 3DHead booth.
The design currently on the site is the prototype version the new version has much sleeker, much lighter design and the parts have been miniaturized even more.
The prices will come down in the future but right now it's a hell of a product because it is compatible with all the already existing games and platforms like Xbox and PlayStation. And guess what... its even compatible with Oculus."
As according to David, his project will provide users with a product that only works with PS3, XBOX and PC (as seen through his video), but will also provide game studios with a cheaper alternative for production and design when compared to what's currently on offer. We haven't been told what the expected retail price is through this statement to the public, but we will report on it as information is released to us.
David is well known for speaking his mind and in true fashion added the following to his contact with us: "As for jabs taken at FilmOn critics can suck my d***. I've attached a recent legal overview to what we have been doing. Yes Aereo has finally been killed. But FilmOn lives on and is a very profitable exciting business.
FilmOn was around long before Aereo and all the roadkill we've seen along the way. We are a global platform with different channel offerings geo filtered for different countries. And how it differs from the likes of Aereo... we are primarily ad funded and free to the consumer in SD mode."
Do you have any questions that you would like to ask David yourself? Feel free to leave them in the comment section below or on our Facebook page - we will keep in contact and report as the story develops.
Related Tags