Intel learns painful lessons in the mobile industry, as it looks ahead
Intel didn't react quickly to join the mobile market when smartphones and tablets first began to boom, but is learning as it goes along.
Published Tue, Nov 25 2014 3:51 PM CST
|
Updated Tue, Nov 3 2020 12:13 PM CST
Hardware maker Intel wanted to rely on its desktop, laptop and server CPUs, and missed the mobile boat when the smartphone and tablet markets began to soar. The company has managed to get its CPUs in tablets, giving away millions of chips to manufacturers, and will continue to expand its offerings in 2015.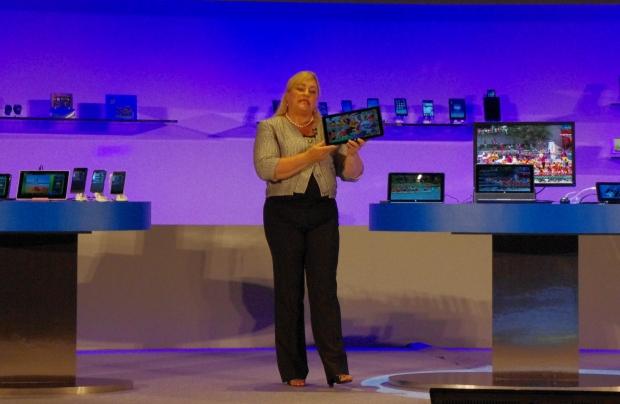 "All is not well," said Andy Bryant, Intel board chairman, when speaking at the Intel annual investor meeting. "We are aware we're losing logs of money trying to gain presence in the mobility space. I'm not proud of the money we're losing, but I'm not embarrassed by it. This is the price we pay for sitting on the sidelines for a number of years. We're fighting our way back into a market. We will improve this. We will not accept a business to lose billions of dollars. We are getting back in."
Despite dropping growth in the tablet market - as saturation continues to increase - the mobile market will remain a viable goal for hardware manufacturers. Even though Intel has greatly struggled trying to enter the space, profitability in smartphones, tablets, and other devices can be achieved.
However, trying to break into the smartphone market has been extremely difficult for Intel. The Silicon Valley company hopes its Smart or Feature phone with Intel Architecture (SoFIA) platform will be able to compete with Qualcomm and Mediatek in the future. SoFIA included a dual-core Atom Silvermond CPU in the 28nm system-on-chip (SoC) design, and an LTE 4G quad-core version will be available soon.
Related Tags