IDC: Tablet boom is over as sales drop, with first year of iPad drop
Tablet sales are slowing, with less than 8 percent year-over-year market growth, IDC says.
Published Tue, Nov 25 2014 2:33 PM CST
|
Updated Tue, Nov 3 2020 12:13 PM CST
The tablet market has seen massive deceleration this year, and while year-over-year growth still accounted for 7.2 percent, the figure is down from 52.5 percent in 2013, according to the IDC research group. There will be 235.7 million tablets shipped in 2014, and is a clear indicator consumers need full functionality of PCs and smartphones.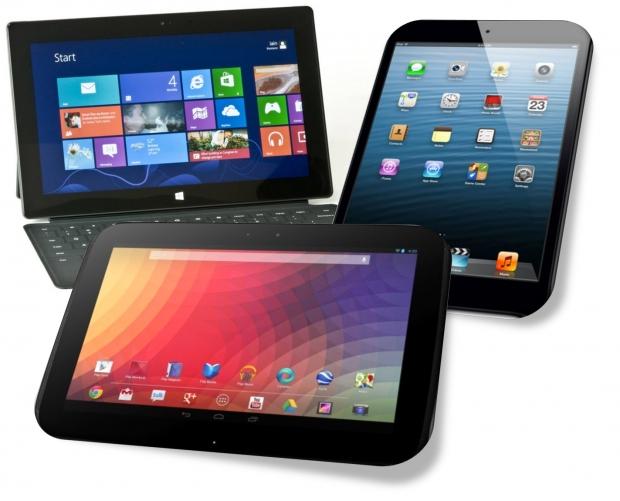 Android has seen 16 percent year-over-year tablet market growth, now amounting for 67.7 percent of the market - Apple iOS is the No. 2 spot, but struggled, losing 12.7 percent year-over-year. Microsoft Windows saw 67.3 percent year-over-year and now has 4.6 percent control of the tablet market.
"The tablet market continues to be impacted by a few major trends happening in relevant markets," said Ryan Reith, IDC Program Director. "In the early stages of the tablet market, device lifecycles were expected to resemble those of smartphones, with replacement occurring every 2-3 years. What has played out instead is that many tablet owners are holding onto their devices for more than 3 years and in some instances more than 4 years. We believe the two major drivers for longer than expected tablet lifecycles are legacy software support for older products, especially within iOS, and the increased use of smartphones for a variety of computing tasks."
Related Tags