Army working on small aerial drone that weighs just 0.5 grams
Drone, drones, UAV, UAVs, unmanned aerial vehicle, small drone, pocket-size, pocket-sized drone.
Published Sat, Nov 22 2014 1:24 AM CST
|
Updated Tue, Nov 3 2020 12:13 PM CST
The US Army Natick Soldier Research, Development and Engineering Center (NSRDEC) is working on a pocket-sized drone that can fly for 20 minutes, giving ground troops real-time video of the surrounding area. Soldiers would be able to easily carry the drone as part of the Cargo Pocket Intelligence, Surveillance and Reconnaissance (CP-ISR) program.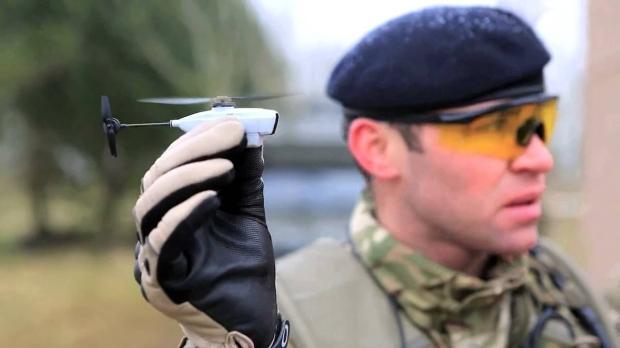 Soldiers in the UK have tested the PD-100 Black Hornet palm-sized helicopter, manufactured by Prox Dynamics, and similar drone technologies would be able to benefit US soldiers. Besides the extremely small size of the drone, being able to transmit footage directly to ground soldiers would be extremely beneficial.
"The Cargo Pocket ISR is a true example of an applied systems approach for developing new Soldier capabilities," said Dr. Laurel Allender, NSRDEC acting technical director recently said. "It provides an integrated capability for the Soldier and small unit for increased situational awareness and understanding with negligible impact on Soldier load and agility."
Related Tags