NYC to be pumped full of free Wi-Fi at 'up to gigabit speeds'
New York City will soon be home to the 'fastest and largest free municipal Wi-Fi deployment in the world'

Published Wed, Nov 19 2014 2:01 AM CST
|
Updated Tue, Nov 3 2020 12:13 PM CST
LinkNYC, a new "communications network" has announced its plans to turn all of New York City's existing payphones into public Wi-Fi stations, with Superman being the most disappointed with this news.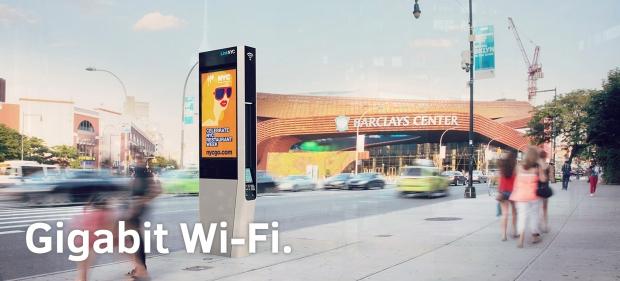 The new Wi-Fi kiosks will be taller, and narrower than the average phone booth, but will still have ads plastered all over them. These Wi-Fi stations will boast "up to gigabit speeds", doubling as charging stations for devices, which is a nice touch. The new Wi-Fi network is part of a "public-private" collaboration between LinkNYC, the Mayor's Office of Technology and Innovation, DoITT, and CityBridge. A collective of New York-based companies, such as Qualcomm, Antenna, Comark, and Transit Wireless are also involved.
Not only will the phone booths be turned into Wi-Fi hotspots, but the LinkNYC kiosks will have touch screens that will provide information about the city itself, as well as allowing for free domestic phone calls. LinkNYC has said that the network will be "the fastest and largest free municipal Wi-Fi deployment in the world" and that it will be "more than 20 times fast than the average home Internet service in NYC" including a "seamless roaming experience from Link to Link". The best bit? LinkNYC said that the free gigabit Wi-Fi across NYC will be done "at no cost to taxpayers" with all of its revenue being secured through advertising, with around $500 million being made over the next 12 or so years. The roll out begins early 2015, with up to 10,000 Links to be installed across five boroughs of the city at first.
Related Tags