Thimbleweed Park, a 'true spiritual successor' to Maniac Mansion
Maniac Mansion creators are making Thimbleweed Park, a 'true spiritual successor' to one of the most infamous LucasArts games.

Published Tue, Nov 18 2014 11:28 PM CST
|
Updated Tue, Nov 3 2020 12:13 PM CST
Maniac Mansion is one of those games I will forever cherish, with the point-and-click adventure game being one of the big Lucasfilm Games of their time. Well, Ron Gilbert and Gary Winnick are now making something they're calling "the true spiritual successor" to Maniac Mansion, called Thimbleweed Park.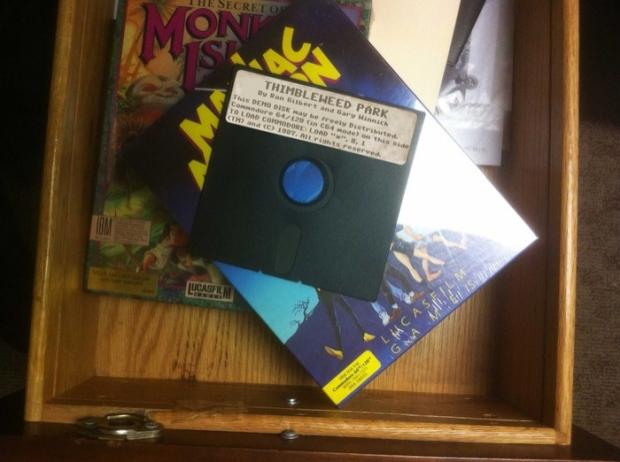 The developing duo are taking Thimbleweed Park to Kickstarter, hoping to hit $375,000 in required funds to get the point-and-click adventure off the ground. When explaining the game, they say it "cuts to the core of what made classic point-and-click adventure games so special ... It's deep, it's challenging, it's funny, it's everything you loved about adventure games". On Kickstarter, it says: "It's like opening a dusty old desk drawer and finding an undiscovered LucasArts adventure game you've never played before".
Thimbleweed Park will tell the tale of a pair of "washed-up detectives" who are in charge of an investigation into a death in Thimbleweed Park that "once boasted an opulent hotel, a vibrant business district and the state's largest pillow factory, but now teeters on the edge of oblivion and continues to exist for no real reason".
Nostalgia will be no problem, as Thimbleweed Park will give you five playable characters to play with, with puzzles being solved using the classic verb interface that was found on LucasArts' SCUMM engine. Thimbleweed Park will arrive on the PC, Mac, and Linux, with an estimated release of June 2016.
Related Tags