Why do we still not have a fully waterproof smartphone on the market?
With all the technological improvements in devices, why don't we have a standard waterproof smartphone?
Published Tue, Nov 18 2014 4:55 PM CST
|
Updated Tue, Nov 3 2020 12:13 PM CST
Waterproof Tech Now
In May of 2013, Apple was granted two patents toward waterproofing. One was for a water switch and the other for gauging electronic device moisture. This shows us Apple is thinking about the waterproofing as necessity. Sony and Samsung had already come out with waterproof smartphones by the time Apple received the patents. Motorola introduced its first version of a waterproof smartphone in 2009.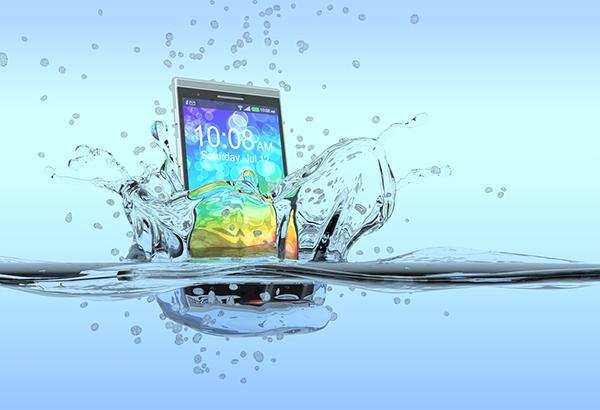 Waterproof Testing
No smartphone is completely waterproof, and it all comes down to the grade given when tested.
Smartphones are graded on Integration Protection (IP), which is a two-digit number indicating how the phone stands up against dust and water. The first number is how a smartphone stands up against dust. The second number is how it stands up against water. For testing purposes, the phone is immersed in up to three feet of water for 30 minutes. The number is also indicative of how hard it can be sprayed with water before it breaks. Each of the two numbers is independent of the other. Numbers 5 and above are considered good.
The Sony Xperia received a rating of IP55, which tells us that it's almost completely dustproof and waterproof. The Samsung Galaxy S5 received a rating of IP67, which means it was even better at protecting against the elements.
Alternative Tech
Liquipel is a water-safe technology that applies a liquid repellent to an electronic device's surface. It offers protection for your phone, your tablet, your mp3 player and your headphones. The price ranges from $30-90. Liquipel offers protection in case of accidental liquid contact. This includes most phones including the iPhone.
Does it work? Strenuous tests have been conducted and if phones are used as Liquipel indicates, it boasts a near-perfect answer to waterproofing your current phone. Of course, that's taking into account the warning from Liquipel that the phone is not guaranteed against damage if you get it wet, so don't get it wet.
Liquipel also comes in skins, which are like screen covers, only are clear and thin. These are so durable that the manufacturer provides a limited warranty and says that it will be the "last protector you will ever need." The closest to a guarantee that a manufacturer can give regarding your phone's absolute protection from water.
It all comes down to this:
Apple has not come up with anything to waterproof iPhones; Sony, Samsung and others have, but are more water resistant than waterproof.

Samsung and Sony have the highest ratings of element-proof smartphones in the industry, but still are only water resistant.

Liquipel offers a treatment for you to have a waterproof phone, but offers no guarantees that your phone won't be DOA if it's in a water accident.

No smartphone is completely waterproof. So, even though research is in the works, our best guarantee is to make sure our smartphones don't come in contact with water.
Related Tags