Sales of Toyota Mirai begin next month, US debut mid-2015
The Toyota Mirai goes on sale next month, and will launch in the United States in mid-2015.
Published Tue, Nov 18 2014 6:21 AM CST
|
Updated Tue, Nov 3 2020 12:13 PM CST
Toyota will jump into the emissions-free, hydrogen-powered vehicle market with the launch of Mirai next month in Japan. The vehicle will debut in the United States and Europe and while the $57,600 price tag will scare many potential buyers away, there will only be several hundred released in Japan, as Toyota tests the waters.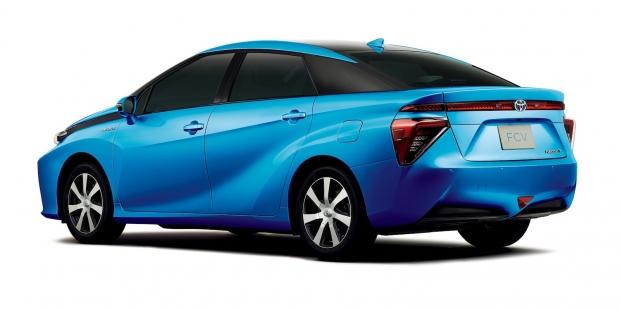 The Japanese automaker hopes Mirai is the first successful step to help bring fuel cells to the mainstream - and prices will drop as technological breakthroughs occur - as interest in next-generation vehicles continues to increase.
"In time, the fuel cell vehicle will become mainstream. We wanted to take the first step," said Mitsuhisa Kato, Toyota executive vice president, in a recent statement. "We want to beat the leading edge."
"We believe that behind the wheel of the Mirai, we can go places we have never been, to a world that is better, in a car that is better," according to Toyota. "For us, this isn't just another car. This is an opportunity, an opportunity to really make a difference. And making a difference is what Toyota is all about."
Related Tags