Police officers in California, Texas testing networked guns
Police in California and Texas are testing networked weapons with technology from YardArm.
Published Mon, Nov 17 2014 3:33 PM CST
|
Updated Tue, Nov 3 2020 12:13 PM CST
YardArm is working with several police agencies in California and Texas, testing a mobile network-connected technology that sends signals when an officer unholsters and fires their weapon. The company originally developed a consumer technology that could monitor a weapon's location - but didn't find many interested customers. Instead, the company revamped and wanted to develop new solutions that could be used for potential police and military use.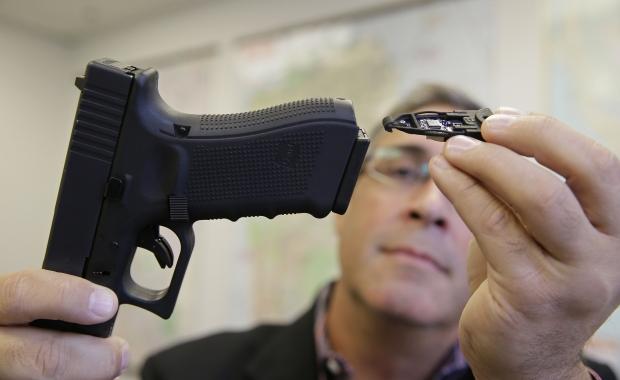 "You have a social demand for smart gun technology, but not necessarily a market demand," said Jim Schaff, VP of marketing at YardArm. "As a consumer product, it's going to be a long road."
YardArm also is developing new methods to send wireless data of which direction a weapon is pointing, offering data that can be viewed via smartphone and fed to dispatch. If implemented, YardArm's technology could help prevent public outrage - and clear officers of wrongdoing - when officers use their weapons accordingly.
Related Tags