DriveSavers and SanDisk announce data recovery partnership
DriveSavers and SanDisk have forged a technical alliance for data recovery.
Published Wed, Nov 12 2014 6:00 AM CST
|
Updated Tue, Nov 3 2020 12:13 PM CST
DriveSavers are like the MacGyver of data recovery services. If you lose data from your phone, SD card, SSD, HDD, NAS, SAN, or anything inbetween, they can recover it. One of the keys to timely and affordable data recovery are the numerous technical alliances they forge with storage companies. SanDisk has become the latest company to partner with DriveSavers by providing them with technology, techniques, and tools to assist in SSD data recovery. This partnership will help SanDisk customers recover from disasters like the fire that mutilated the poor notebook below.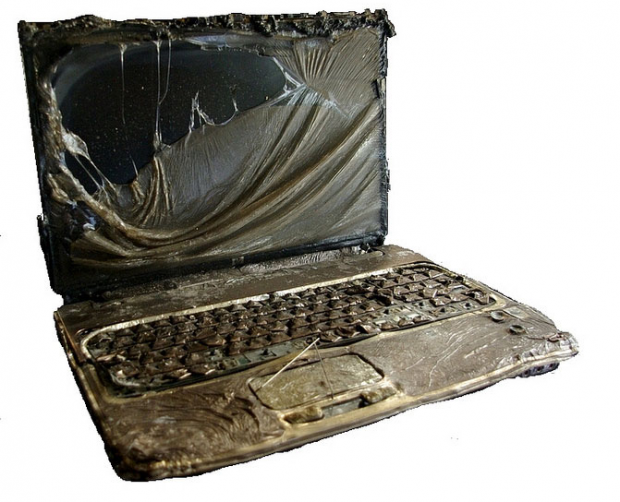 DriveSavers is one of the most trusted names in data recovery for good reason, they have been at it since 1985 and have a slew of technical certifications and clean rooms for data recovery. We actually had a unique opportunity to visit the DriveSavers facility earlier this year, and it was a fascinating learning experience. DriveSavers actually recovered the data from the notebook above, and that might actually be considered tame by their standards. For a deeper understanding of data recovery jump over to our DriveSavers Data Recovery Site Tour - Your Data, Recovered article for a close look at our tour and their data recovery techniques.
As always, head over to our Storage section for a look at the latest and greatest consumer SanDisk SSDs. We also have an impressive library of competitive performance analysis in our IT/Datacenter area, including our recent SanDisk ULLtraDIMM DDR3 400GB SSD Enterprise Review.
Related Tags