Telltale confirms Game of Thrones game for Xbox One and PS4
Game of Thrones is coming to the Xbox One and PS4, with Telltale Games teasing story details on its upcoming sure-fire hit.

Published Tue, Nov 11 2014 8:43 PM CST
|
Updated Tue, Nov 3 2020 12:13 PM CST
Telltale Games is teasing more of its Game of Thrones series, confirming that it is coming to the Xbox One and PS4. We knew it was coming to the Xbox 360, PS3, PC, Mac and iOS - but now the current-gen consoles get some A Song of Ice and Fire love.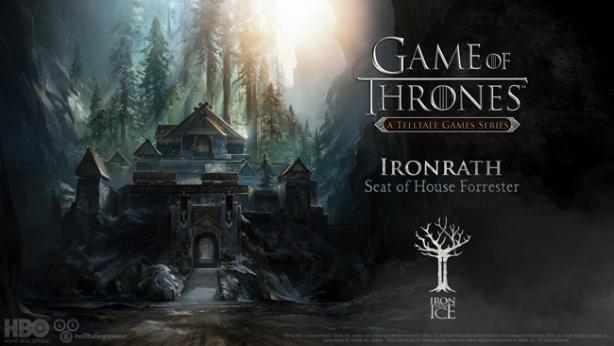 Where does the Game of Thrones game take off? It starts at close to the end of season three of the HBO smash hit TV series, and will end right on the bar of the start of season five. The game world is created from the Game of Thrones series, instead of the books written by George RR Martin. The story will focus on House Forrester, where throughout the season, gamers will play five members of House Forrester, either direct family, or servants of the House.
Telltale teases: "Playing as five characters not only reflects the epic scope of Game of Thrones, but is also something that the player needs to be mindful of. This is because the actions of one character can ripple out to affect the rest of House Forrester. Multiply the actions of one character by five, and you're truly playing the Game of Thrones ... where you win, or you die".
The game will take you to familiar places from the Game of Thrones series, such as King's Landing, and The Wall, but it will also introduce the home of House Forrester, Ironrath. Telltale explains: "House Forrester is a noble house from the Wolfswood in the north of Westeros. Bannermen to House Glover, they have always offered unswerving loyalty to the ruling great house of the North - the Starks. The Forresters are seated at Ironrath, an imposing stronghold surrounded by towering ironwood trees".
Related Tags