Rumors abound that Apple will abandon TLC NAND for iPhone
Abandon the NAND of the future? I think not.
Published Mon, Nov 10 2014 4:23 PM CST
|
Updated Tue, Nov 3 2020 12:13 PM CST
Apple seems to have gotten themselves in a bind with TLC flash, at least if one is to believe the reports that the intermittent crashes and reboot cycles for iPhone 6 Plus users are due to the TLC controller. Apple refuses to comment on the issue, but several sources have speculated the problem lies with TLC NAND. Apple only uses TLC in a select few products, one being the iPhone 6 Plus, which also just happens to be the only model with the issue. Now sources are speculating that Apple is going to abandon the use of TLC NAND entirely.
Apple, as the world's largest flash customer, has a vested interest in using as many types of NAND as possible. This also includes TLC, which some view as a less-desirable form of flash. TLC stores 3 bits per cell, compared to MLC, which stores two. In the dinosaur ages (only a few years back), even MLC was considered unfit for use in mainstream devices. Only one bit per cell NAND (SLC) was considered fit for consumption. Time and clever engineering have radically altered that view, and common MLC NAND powers computers, datacenters, and just about every mobile device inbetween.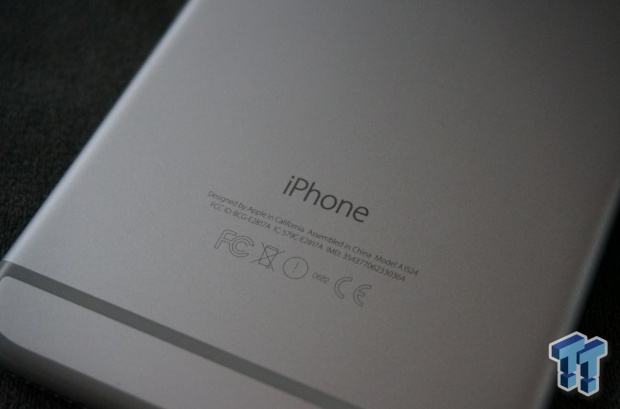 Enter TLC. Many of the same concerns have been voiced about TLC, mirroring the initial concerns about MLC. Cost savings for Apple are always a concern, they are in the business of making money, but there are other advantages that go beyond price. In reality, Apple only saves roughly five cents per GB using TLC, but have had to invest millions to utilize it. TLC does have lower endurance than other forms of NAND, but it also stores more data. For Apple this is a desirable attribute that has more traction than the cost savings of slightly cheaper TLC NAND. They can pack more data into the slim device, and that is part of the reason they are very unlikely to abandon TLC. HD Video and high-res images require more storage space, and recent concerns about the safety of data in the cloud are leading to increased storage capacity in mobile devices.
Another reason is supply. Ignore those pundits who claim flash storage will take over the entire storage world and dethrone the HDD anytime soon. There simply isn't enough NAND fabrication capacity to even scratch at the capacity required. Some educated guesses predict that there is roughly enough to supply 15% of the market, but that is reaching. It costs roughly $50 Billion to build a new fab, so they aren't sprouting like trees. That massive investment can come crashing down for the Fabs if there is a glut of flash on the market and prices decline.
Apple certainly isn't concerned about a glut of NAND, they are likely hedging their bets against looming shortages. The restricted NAND fabrication capacity results in periodic shortages, and the ability to leverage TLC NAND is just yet another reason for Apple to stay in the TLC game. Simply put, it expands the amount of NAND they can buy, which could be a stop-gap in a shortage.
TLC is becoming mainstream, some of the bestselling SSDs in the world have been shipping with TLC for quite some time, and more are coming to market even as we speak. There have been some growing pains, Samsung also recently had issues with TLC devices, though it was actually with the SSD controller. These problems, like the ones conquered with MLC in the past, will not stop the increasing use of TLC. Apple has made significant investments, even spending a rumored $500 million for Annobit in 2012, a company dedicated to extracting more endurance from TLC flash.
Reports that Apple will abandon TLC need to be taken with a shovel full of salt. If anything, expect them to expand its use to more models in the future. If the problem is in fact TLC NAND, expect Apple to correct the issue and move forward.
Related Tags