Moto X receives its Android 5.0 Lollipop update before Nexus devices
Google Nexus devices aren't first when it comes to Android 5.0 Lollipop, with the Moto X getting updated quicker than the Nexus smartphones.

Published Mon, Nov 10 2014 12:39 AM CST
|
Updated Tue, Nov 3 2020 12:13 PM CST
Android 5.0 Lollipop will be splashing onto countless smartphones and tablets in the coming months, where we normally see Google's Nexus line of devices receiving the latest update, first. Not this time! Motorola's Moto X is the first smartphone to receive the deliciously-named OS, a first when it comes to Android updates.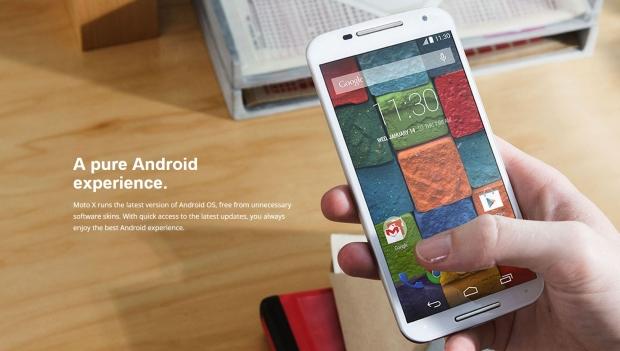 Normally we would have seen the Nexus 4, Nexus 5 and Nexus 7 devices all receive their Lollipop updates, but it's Motorola's flagship smartphone that has it first. The HTC-made, NVIDIA-powered Nexus 9 already has Android 5.0, but that's the only device (up until now) that featured the new OS. Google's latest smartphone, the Nexus 6, isn't really available yet - so there's no smartphone on the market with Lollipop on it, apart from the Moto X.
The Android 5.0 Lollipop update for the Moto X has been pulled - surprise, surprise - but it's great to see that a handset like the Moto X is receiving its update super quick. Let's hope that Sony, Samsung, HTC, LG and others can follow through with quick updates.
Related Tags