The Division dev: wants a 'good experience on all respective formats'
Massive Entertainment says that The Division on PC isn't a 'downgraded' version, with the PC able to 'cram it up' in terms of detail.

Published Thu, Nov 6 2014 10:29 PM CST
|
Updated Tue, Nov 3 2020 12:13 PM CST
Massive Entertainment, the developer behind The Division, recently sat down with Open World Games, talking about its open-world tactical shooter. Martin Hultberg, Head of Communications at Massive, said that the developer will be optimizing The Division for all three platforms: Xbox One, PS4 and PC, instead of optimizing for a single platform.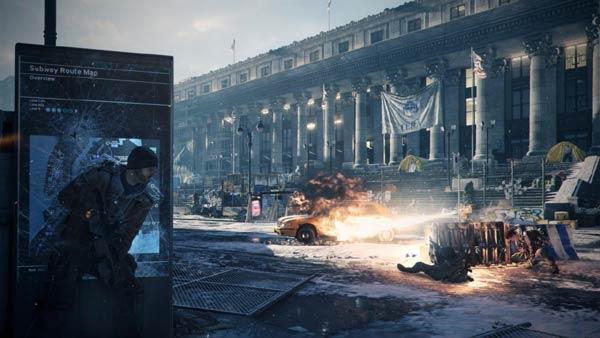 He added that the game will not be "downgraded" from consoles to the PC, with each version receiving its own attention, utilizing each platform's strengths. With a capable PC, it means that the best version of the game will again be on the PC. Hulberg said: "Downgrading is a weird term to use. Obviously, we want to make a game that looks the best it can on its respective format, so Xbox One, PlayStation 4, and PC. So I think the term downgrade is a bit confusing and weird because we're trying to get the most out of every machine we use. So Xbox gets its attention, PlayStation gets its attention, and PC of course will be able to cram it up a bit more depending on the hardware you have".
Hulberg continued: "We address every console, every platform, as its own version, so we try to stay away from the thing where you go for the least common denominator, and everybody suffers for it". Hulberg added that each version of The Division will be handled individually, with resolutions and frame rates decided on a platform-to-platform basis, instead of pushing one standard across multiple platforms to hit uniformity. He added: "We want to make a good experience on all respective formats". Remember, the last time we heard about The Division was that it was locked at 30FPS, so this is a 180-degree change in direction for Massive and Ubisoft, but it's not confirmation that we should expect over 30FPS, which is what we need to hear most of all.
Related Tags