DICE has parts of Battlefield 4 running on Apple's iOS
DICE has a 'tech demo' of Battlefield 4 operational on iOS.

Published Thu, Nov 6 2014 9:35 PM CST
|
Updated Tue, Nov 3 2020 12:13 PM CST
DICE has been working on something behind the scenes, porting its Frostbite engine over to iOS, the engine that powers its Battlefield games. Kristoffer Benjaminsson, Product Owner for Mobile at Frostbite has talked about the ways of getting Frostbite on iOS on the Frostbite blog.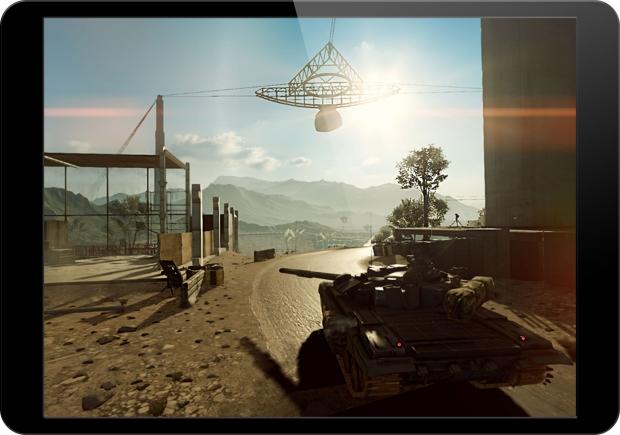 Parts of Frostbite are already working on iOS, with DICE and its Battlefield 4 Commander app, but the company also showed off Plants vs. Zombies: Garden Warfare on an iPad Air earlier this year at Apple's WWDC event, which is powered by its Frostbite engine. After that, the company wanted to see Battlefield 4 running in iOS, which has been quite the task.
With the Frostbite engine handling dynamic features like destruction or moving light sources in real-time, rendering all of this on a mobile device is extremely hard. But, DICE says that this "puts extra demand on performance to be able to deliver large, highly detailed world's with superb visual quality. We were making great progress feature-wise, but hardware and software limitations forced us to either scale down the number of objects and their complexity to retain visual fidelity, or accept lower visual fidelity to cope with a larger number of objects".
The DICE team persisted, with Benjaminsson adding: "So to see exactly how far we could take the engine on mobile we set ourselves up for a real challenge: getting selected parts of the Battlefield 4 - truly a visually demanding game - running on iOS! I want to stress that this has been a tech demo to test the engine capabilities, and nothing else". He continued: "There is still much to do, but we're very happy with the results so far. It's a great feeling porting a system, get it running, and discover that there's actually performance left. Even though we have much room for performance improvements on our end, we're pleasantly surprised of the performance we're getting from the hardware".
Related Tags